What is best? Bridge or ferry for the Isle of Skye? If you intend to drive over to the Isle Of Skye you have three options to get onto the island; the bridge or two ferries, but which one is best? Read on for how you can get over to Skye.
The Kylerhea Turntable Ferry
Located in Glenelg, there has been a car ferry service crossing the Kylerhea straits since 1934.  The "Glenachulish", the last manually operated turntable ferry in Scotland, runs annually from Easter until October, seven days a week between 10 am and 6 pm (10 am to 7 pm June, July, and August).
The ferry is pretty small and it runs approximately every 20 minutes or so. It's old-fashioned and quaint and I guess that's why we loved it so much. The drawback to this ferry is that you cannot pre-book online and if you arrive and there are six or more cars in front of you, you must queue and wait for your turn to be crossed.
Fares
These are subject to change so please check using The "Glenachulish" link.
The Armadale Ferry
The Armadale Ferry leaves from Mallaig and is a much bigger ferry. It runs all year round on both a summer and winter timetable and the crossing takes roughly 45 minutes.
You can book your tickets online, although must collect the tickets from the port.  Prices start at £9.95 per car and £3 per passenger, one way.  This is a busy and popular crossing that transported 285,483 passengers in 2017.
---
Search for accommodation with hotelscombined here

---
The Skye Bridge
The road over to Skye takes slightly longer than the ferries and in order to get there, you'll need to pass by the Eilean Donan Castle. The bridge was built in 1995 and is 2.4km / 1.5miles long and there is no longer a toll for crossing it.
Where Are They Located
Glasgow Airport
Glasgow to Mallaig – 3 hours 48 minutes
Glasgow to Glenelg – 4 hours 28 minutes
Glasgow to Skye Bridge – 4 hours 33 minutes
Edinburgh Airport
Edinburgh to Mallaig – 4 hours 23 minutes
Edinburgh to Glenelg – 4 hours 39 minutes
Edinburgh t0 Skye Bridge – 4 hours 45 minutes
Inverness Airport
Inverness to Mallaig – 3 hours 2 minutes
Inverness to Glenelg – 2 hours 9 minutes
Inverness to Skye Bridge – 2 hours 6 minutes
---
Ready to visit the Isle of Skye? Get cheap car rental with Kayak and have the freedom to drive yourself.
---
Search For Accommodation On The Isle Of Skye
Search and book your accommodation on the Isle of Skye with this interactive map.
---
What Else Could You Do On Your Holiday To Scotland?
We are really passionate about Scotland and have spent a lot of time there, especially around the Inner Hebrides.  You can see all of our posts on Scotland if you're looking for inspiration on things to do there.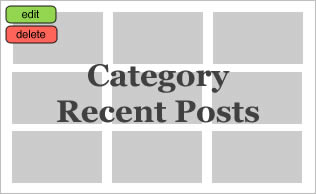 Could You Please Add This To Your Pinterest Board?
If you liked this post on the Isle of Skye bridge or ferry, could you please share it or save it? Sharing our posts enables us to write more.