We're a big family and it's crucial we travel on a budget. Cost is everything but I also want the kids to have fun, be happy, learn something, be active and be generally engaged in life around them.  That's why we went to The Penang Botanic Gardens.
What could kids learn from going to Penang Botanic Garden?
It think it's important to remember that each child learns differently and even if the learning doesn't appear to be conscious they will definitely have learned something!
Here are just a few of the skills we think kids could learn from visiting the Penang Botanic Garden
Literacy & Map reading
Reading signs within the park can boost their confidence and also make them laugh. We had a good laugh around SE Asia at the funny translations and hilarious requests. Our favourite was no squatting on the toilet.
Other skills include: learning the names of plants. Reading the Latin names of plants. Learning or trying to pronounce foreign names for plants.
Senses
Being aware and having experience of different colours, textures and scents of nature.
Wildlife
See animals in their own environment and observing their typical behaviour is crucial to understanding how we can nurture and protect them.
At the Penang botanic gardens we saw monkeys, birds, reptiles, fish and loads of insects.
Personal skills
Children can gain confidence, independence and problem solving skills from being introduced to new environments and being set tasks that encourage thinking and doing.
Physical skills
By being outside kids can run, learn how to balance, jump, squat, stand on tiptoes, reach up high… just about anything that encourages them to be active.
Meeting new people
Interactions with new people or even just people watching provoke emotions and discussions on just about everything.
Geography and Human biology
I already mentioned map reading… Because of its location near the equator it is mighty humid in Penang. Dehydration happens very quickly and re-hydration is essential.
Science and art
We looked at the construction of leaves, the role of trees in our lives as well as leaf and bark patterns.
Maths
You could compare and measure the distance, size and height of leaves and trees compared to other trees or people. Many gardens are created with lines of symmetry whereas some plants and leaves grow symmetrically.
We went to the shop afterwards to buy more water and used money skills and conversion skills.
Onto the actual park now
The Penang Botanic Garden is located at the foot of jungle-clad hills which constitute the spine of Penang Island. The green forest provides a spectacular backdrop for the gardens and the paths are wide and easily walk-able for all abilities, although some are a bit steep.
There is a hop on-hop off bus-train (which you must pay for) that can take you around the park if you don't fancy walking it but I do recommend that you take the time to explore the different areas.
What are the areas of the Penang Botanical Park?
The park is divided into 12 sections: the Formal Garden, Lily Pond, Perdana Plant House, Tropical Rainforest Jungle Track, Fern House, Fern Rockery, Aroid Walkaway, Cactus House, Orchidarium, Horticulture Centre, Nursery and Quarry Recreational Park.
Because it's a free park you're not given a paper map. There is a large map on a board just inside the entrance to the park which we photographed using my phone.  I'd recommend taking a photo because there's quite a bit to see and it isn't always obvious where to go.
It's really humid!
I touched on this earlier and I cannot emphasise enough just how humid it is there. You will sweat bucket loads and I'd recommend taking at least 2 litres of water.
My advice is to also go early morning or later in the evening to avoid the heat. We went mid afternoon and it was too hot!
There are monkeys
There are lots of animals in the park but most will try to avoid you as much as possible. The only animal that could potentially cause you a problem would be the monkeys.
They seem to breed very quickly and have a constant flow of babies. Cute but hazardous!
This can make them more protective and as a result aggressive. Showing your teeth (even if smiling) is considered an act of warfare so please keep your teeth inside your mouth!
If you'd like to chat with us
Want to chat travel with us, have questions you'd like us to answer? Head over to Facebook or Instagram and we'll respond as soon as we can.
What else can you do in SE Asia?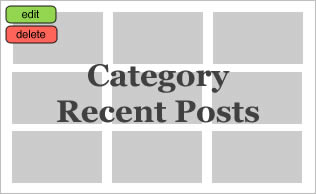 You can Pin this!