Guatemala is my favourite central American country and after spending a month there, we not only love it but think every family should visit too. Here's our very special 10 reasons to visit Guatemala with kids.
10 Reasons To Visit Guatemala With Kids
Getting around the country is cheap and safe. Tourist buses leave regularly, public buses are cheap and tuk-tuks are easy to find.
There are 36 volcanoes in Guatemala and many of which are climbable. Will you camp at the top of Acetenango like we did?
Food is fresh and delicious. There's an abundance of fruit and vegetables and it's dripping with flavour and texture like you've never tasted before. We tried lemon drizzled on corn cobs for the first time are were astonished at how appetising it was. Markets are heaving with variety and you'd be surprised by how much is unique to central America.
The national dish is called tomales and boy, is it good! Tomales are made with corn and steamed in banana leaves to make a savoury cake like texture with beans and tomatoes.
The national costumes around Lake Atitlan are mesmerising. They are worn by both men and women.
Mayan temples are literally everywhere. You might be standing on one and not even know about it.
The diversity of the country is amazing. With two very different coast lines (one black sand and one white), cobbled towns, bustling cities and rolling countryside. There's something for everyone. Coffee grows plentifully in Guatemala and you can see it drying by the roadside as a white bean.
The people are friendly and desperate to talk to you. They want to know everything about you but in the nicest possible way. They're so intrigued by other people's lives.
Winter is warm. I don't even know if winter is a concept in Guatemala because it's so close to the equator but we visited in supposed winter and it was sweltering!
They speak beautiful Spanish with virtually no accent and they finish the ends of their words, making it much easier to understand. (Yeh, I'm looking at you Andalucia!).
But Which Part Of Guatemala Will You Visit?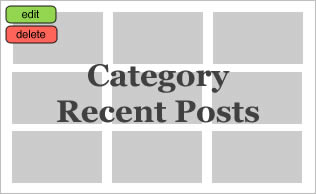 Add This

Post To Your

Pinterest Boards