If you're looking to buy a house in rural Bulgaria & wondering if you can renovate an old but rural house, these 9 tips on renovating in Bulgaria should help you decide if you can. We give you loads of handy tips on how to cope with renovating an old house.
1. Can I Afford To Renovate A House In Rural Bulgaria?
Houses here are pretty cheap, especially rural, old ones, but renovating them is a different matter. If you want quality you'll definitely need to pay for it. In my opinion, if you pay cheap here, you pay thrice; once for it, the second to repair it and the third to replace it…Cheap won't last long and it doesn't look that great after a few years either.
Although you can pick up houses for just a few thousand lev, you'll need another £20,000 to renovate a house in rural Bulgaria to modern standards. In some instances, it just isn't worth it and you might as well just buy land. There is a reason why these old houses have been left to ruin and that's because most of the time, Bulgarians can buy apartments in the city for the same money as it'd cost to renovate.
You should take into consideration that many of the staircases on these old houses are external and to bring them inside the house you must either enclose them or build an internal staircase.  Our floors are a mix of stone, mud, wood and concrete and vary in depth between 60cm to a metre. It is impossible to predict what we'll hit and due to this, we can't have an internal staircase. You might not think that having an internal staircase is an issue but once winter hits and you need to go outside and walk through the snow at 3 am to pee, it really does matter. You also constantly traipse dirt into the house because you walk between external floors.
2. Live Off-Site During The Renovations
We have lived onsite, off & on, for 15 months and it can be emotionally very draining to live surrounded by the constant dirt and chaos. The worst period for us was during the first electrical rewire as we had no electricity and thus hot water.  I went to bed with bits of dirt and plaster in my hair, my hands were rough and dirty and every time I touched my duvet it was covered in dust.
We then needed a second re-wire (because the first was not good enough!), we have pulled up all of the upstairs floors to replace them and then we had downstairs plastered. Living through the dirt and cold has been a huge, emotional challenge.
Even if you have a (static) caravan or a bell tent in the garden, it will provide a mental escape from the tortures of renovating a house in rural Bulgaria; somewhere else to be warm and clean and free of despair! Sometimes waking up amongst the dirt and realising how much we still have left to do has been a barrier to us achieving more.
---

---
3. Shop Around For Materials
There are a huge amount of builders merchants & shops around; the problem is many are very small and don't have signs outside their shops. For this reason, you might need to go looking for shops. We like to support our local, small DIY shop for all the little things like screws, nails, heat guns, metal cutters etc but for the big things we definitely shop around.
If you want quality items you'll need to look further afield and maybe even consider importing items. We did this for our bath but our radiators we got from Romstal in Sofia.
Patience is a virtue that I don't possess. Many shops we've been to don't contain the actual stock advertised (this includes Ikea!) so you have to order it and wait for delivery. There is little customer service here so if your order is late (which it will definitely be) you'll need to do the contacting and chase them for another date. We've discovered that many places don't respond to an email so you'll need to find a Bulgarian speaker to ring for you.
If you can, I'd recommend bringing British materials and tools with you, especially paint. Radar is the eastern European cheap producer of tools but they're terrible quality and break very easily.  When something breaks and it's in warranty, you're required to take the product back to the shop you bought it in and send it off for analysis. Within a month it's returned to the shop either fixed or replaced. Obviously this means that for an entire month you'll be without that tool which can be very time-consuming.
4. Expect Surprises Galore
Expect to be surprised and just roll with it. Our internal downstairs walls are over a metre thick and made with stones, mud, horsehair, sticks and oak beams whilst the upstairs walls crumble as soon as touched.
You'll need to be prepared for nothing being simple; even a small task like putting up a curtain pole can be taxing and unnecessarily complicated. If you're prepared for it, you can take anything on but you must be philosophical about it.
There are nightmare stories online out there but there are also happy stories and there are many immigrants living here who've renovated. There are quite a few Facebook groups about living and renovating in Bulgaria but like everything, the quality of advice you get ranges significantly.
5. Do Lots Of Research & Ignore Popular Opinion
If I'd have a Lev for the number of times I've been told something isn't possible or I should just accept what the locals do, I'd be rolling in Levs. The most common was around our heating system and the locals (and local immigrants) telling me I should just have a petchka. I didn't want a petchka; they're not cost-efficient; they're not environmentally friendly and our house wouldn't allow the space for one and plus I detest the smoke they billow out every time you open them.. Even pellet systems are not that good but everybody told me to get a petchka because that's what everybody does and it's been that way for hundreds of years. Yawn! It's of little wonder progress is slow here.
Eventually, we've opted for a very modern system; an air to water system. Most people have never heard of it and therefore dismiss it out of hand. However, we did meet a Bulgarian in our local area who had one. He'd bought it in Sofia after growing frustrated with local tradesmen telling him it would never work and was a silly idea. Not only does it work, it's more efficient than wood and cheaper to run.
You'll need to become a master of research and not just page one of Google. I recommend collating all of your ideas on Pinterest and persevering with your own ideas and needs.  There are lots of options out there, you just need to look for them and have the conviction to implement them.
6. Should I Employ Tradesmen?
Should you employ only English tradesmen? How can you trust if they're qualified?
This is something we're still learning but we suggest that you ask for certificates and qualifications, do background checks on the business and the people who run it, search for reviews, ask for references, ask for photos and ask for recommendations but be aware that not everybody understands quality tradesman.
Bulgarian tradesmen are used to using archaic practices and making amends. We have newly fitted windows and doors (installed by the previous owners) but few are straight, they haven't been installed correctly, expanding foam is everywhere and there's only plaster for the metre around the windows supporting them. They just don't know or care about best practices and do exactly what suits them.
Even if you give some Bulgarian tradesmen orders, they'll ignore them, tell you your ideas would never work and do their own thing anyway. We had part of our guttering replaced and despite drawings from us they still did exactly what they wanted. This has meant we have leaks in various sections and the water just drips (cascades) right next to the house. We will have to re do it ourselves next year and hope we can rent a cherry picker or a buy a ladder long enough.
We considered hiring Bulgarian tradesmen to fit our bathroom but after they told us a macerator (electric pump) would never work and that we would need to sit the toilet on a plinth to elevate it, we decided to do it ourselves. I'm glad we did because our macerator works just fine and our toilet is not elevated like a throne!
You can usually employ local men to do the menial jobs but don't expect them to necessarily do it well or tidy up. Fly-tipping is very common and they may well just take the rubbish and drop it at the end of the road. It took us over a year to find a skip company because all of the local people told us there wasn't one. Actually there was and we found it through our local municipality town office.
---
Book flights to Bulgaria and come visit.
Click here to see how much flights to Sofia airport might cost
Where should you visit? Read here.
---
7. Have Confidence In Your Own Abilities
DIY is not hard but most people get spooked in their lack of self-confidence. I wish we had been more confident because we would have done a better done than some of the tradesmen we hired. An example of this is plumbing; we were terrified of cocking it up but after we discovered a leak we had no option but to fix it.
We've since re-done a considerable amount of plumbing ourselves and it's easy peasy. What we don't know we read blogs about and watch YouTube videos on. We watch as many as we can until we confident and then we try it out.
8. Don't Renovate Through The Winter
We would recommend starting the renovation in April-May and finishing in November if you can. These are the months that are warmest here and once those November temperatures start hitting zero, it is just so cold and draughty that you do not want to be living on-site in a half-demolished house.  Of course, the weather depends on where you live but you would not want to be without a roof, windows or heating when the temperature suddenly plummets – which it does round about the third week of November.
Believe me, DIY in the freezing cold is excruciatingly painful on the finger joints and the toes! The sunny months are gorgeous here, really hot in places and they don't have rain for months.
9. You'll Need A Good Translator
You're not going to be able to learn Bulgarian in time for renovating so make sure you find an honest and reliable translator who can help you out. It's a consideration to find a younger translator who is more aware of modern techniques and can use the Internet to help you.
---
Where To Stay In Bulgaria?
Use this interactive map to search for short-term accommodation around Bulgaria
---
Since Brexit….
We were really foolish and didn't get permanent residency prior to Brexit. If truth be told, I didn't think it would actually ever happen. I didn't think our government would be so foolish as to actually go through with it and so when we were travelling and covid hit, we got locked out of Bulgaria. This means we can no longer live in Bulgaria.
I'm sure there are ways around this, however, in order to now be a permanent resident of Bulgaria you must apply for a D Visa. Bulgaria is due to enter the Schengen in 2024 but currently, you can still only spend 90 in every 180 days inside the country.
Who Is Eligible for a Bulgarian Type D Visa?
Long-term visa applicants are obliged to meet at least 1 of the 18 grounds provided under the Foreigners in the Republic of Bulgaria Act (Art 24, Paragraph 1) on which this type of visa is issued.
Employment

A work permit is issued by the Ministry of Labor and Social Policy after the applicant has received a confirmed offer of employment.

Business Activity

Applicants are expected to have at least 10 Bulgarian nationals employed as a result of their economic activity in the country

Education

Visas are issued to applicants who are enrolled in an accredited Bulgarian university as full-time students. Student visas are not granted for enrollment in Bulgarian (or any other language) courses.

Skilled Professionals

Visas are issued to highly-skilled migrant workers/specialists residing in the country under the terms of an international contract in which Bulgaria takes part.

Marriage

A visa is issued to an applicant who is married to a person with the right of permanent residence in the country.

Company Representation

A visa is issued to a person (trade representative) who is appointed by a foreign company to speak on its behalf and/or provide defined service and work. The foreign company should be registered with the Bulgarian Chamber of Commerce and Industry.

Family Relationship (Type 1)

Visas are issued to financially-independent parents of a Bulgarian national or a foreigner with a permanent/long-term residence permit in the country

Family Relationship (Type 2)

A visa is issued to members of the family of a foreign citizen who has been granted a long-term or permanent residence permit.

Family Relationship (Type 3)

A visa is issued to either private domestic helpers or members of the household of a foreign citizen who has been granted a long-stay or permanent residence permit on the basis of diplomatic or consular immunity.

Family Relationship (Type 4)

This visa is issued to applicants who are family members of a Bulgarian national.

Medical Treatment

A visa is issued to an applicant for medical therapy or treatment in a medical facility. Applicants need to provide evidence that all transportation, medical, and living expenses in the country will be covered.

Media Representative Accreditation

Foreign news correspondents or journalists who are responsible for reporting news from another country (and hold accreditation in Bulgaria) are granted this type of visa.

Retirement

A visa is issued to retired foreign nationals who have enough funds to support themselves in the country.

Foreign Investment

This is designated for individuals with a high net worth who meet minimum investment levels to qualify for the visa.

Foreign Investment Management

A visa is issued to an applicant who is responsible for ensuring that foreign investment assets in the country are maintained, accounted for, and put to their highest/best use

Freelance

This visa requires a freelance activity permit issued by the Ministry of Labor and Social Policy. The permit is issued for a period of up to 12 months. The scope of the freelance practice cannot be changed during the term of the initial permit.

Volunteering

This visa requires a permit issued by the Ministry of Justice. A volunteering visa is granted to applicants who have been offered unpaid work at a recognized religious or non-profit charitable organization and/or participation in a "voluntary service program" of the organization.

Special Protection

This visa is reserved for applicants who have been granted the status of "special protection" from human trade for the purpose of forced labour, sexual slavery, and/or commercial sexual exploitation.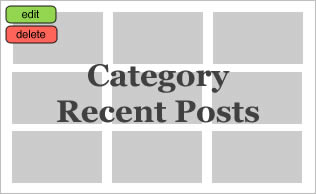 How to Apply
Most visa applicants will need to set up a visa appointment with the Bulgarian Embassy in THEIR home country. The embassy or consulate information may include specific local instructions about scheduling appointments, submitting your visa application, and other frequently asked questions. Embassy and consulate websites will also explain any additional procedures for visitors who may need an earlier visa appointment. This procedure, however, varies from country to country.