The Peak District, Derbyshire Dales, is home to some wacky looking rocks most of which were the result of land slides thousands of years ago. They're perfect for scrambling and bouldering and the great thing is you can have hours of fun for next to nothing in cost. Even if you want to boulder you don't need much kit and it'll last for years. Here's some of the best rocks for kids to scramble and boulder in the Peak District.
The Peak District National Park is 455 square miles of rugged beauty; arrays of green rustle meshing into the grey rocks and giving way to expanses of views across the land. The beauty of this area is that the highest peak is just 600+m high
The park has two distinctive types of rock. The Dark Peak area to the north of the park is Gritstone. The millstone grit (granite) based Dark Peak in the northern part is more high moorland and I find this lends itself more to clamberable rocks.
White Peak to the south of the park is Limestone. is lower and more arable with the distinctive white dry stone walls framing farmland.
What kit do you need?
You'll be pleased to know that you actually don't need very much, if anything.
If you're going scrambling, the only thing we recommend is a good pair of trainers with a decent tread.
If you want to boulder you might need:
A crash pad: Crash pads, also known as bouldering pads and stacking pads, start from £65 with GoOutdoors and £99 through Amazon
Climbing shoes are optional but easier than trainers: Climbing shoes start at £56 with GoOutdoors and £32 through Amazon
Which Peak District Rocks Could You Take The Kids To?
Ramshaw Rocks
Ramshaw ridge is a gritstone escarpment and the jagged rocks thrust upwards like a row of fangs.  Some people say they can see animals sculpted from the shape of the rocks but I can't see it.
These rocks are great for scrambling but watch out for the drop.
HeathyLee
A great set of medium-sized rocks for bouldering.  A short distance from road parking and sitting behind the farmhouse.
The Roaches
Impressive gritstone edges and craggy rocks loved by walkers and climbers. It groups together two main gritstone outcrops
The impressively rugged and steep gritstone ridge is home to mythical mermaids and 15 metre natural gritstone clefts. These are great for both scrambling and bouldering.
Windgather Rocks
The Windgather Rocks is a gritstone crag on the Derbyshire–Cheshire border forming the county boundary. They're a popular location for walkers and climbers and as the name suggests the area is exposed to the prevailing westerly winds!
These gritstones were laid down where an ancient river once met the sea at a huge delta.
Bamford Edge
Bamford Edge is an overhang of coarse, gritstone rock that sticks out above the upper reaches of the Derwent Valley and the Ladybower Reservoir.  The crag is now firmly on the popular circuit; it can get busy especially on fine summer weekends and is starting to look a little tired in places.
Burbage Rocks
Burbage Rocks is a long area and there's a lot of choice here as to which area you choose. The valley boulders at Burbage offer some of the most friendly bouldering around. The landings are excellent and nothing gets too high.
However, the area is divided into Upper and Lower and North and South Edge, South Valley and West.  The south is much quieter but more difficult.
Stanage Edge
North of Burbage Rocks is Stanage Edge and it has some world-class bouldering problems and is described as the longest, finest outcrop of the most unique rock Britain has to offer. It is up to twenty metres high in places, but stretches for over a mile, giving around 2000 different routes.
This is another place that gets busy but there's plenty of rocks for everyone.
---
Book Your Derbyshire Accommodation Through This Interactive Map
Save yourself time by using this map which features properties and hotels from across different booking platforms
We stayed in the village of
---
Kinder Scout
Kinder Scout is a moorland plateau and National Nature Reserve in the Dark Peak of the Peak District. Part of the moor, at 636 metres above sea level, is the highest point in the East Midlands.
In order to find the good rocks, you'll need to ascend Jacobs Ladder. You can scramble and boulder here.
Win Hill
Win Hill is more of a walk with a small set of rocks at the top to scramble. Personally, I don't find it the most interesting of places but it does give good views over LadyBower Reservoir and the valleys. If you really want to boulder and scramble, I'd give this one a miss.
Curbar Edge
A spectacular set of high grit-rocks to scramble. It's listed as one of the Peak's premiere rock venues and has problems named Gorilla Warfare and Cloud Cuckoo Land. Both scrambling and bouldering here are a lot of fun and this is one of our favourite places to visit.
I didn't get any photos of my kids scrambling but this family did!
Alport Castles
I've saved the best 'til last. Alport Castles is for adventurous kids and it's an absolute blast! There is both scrambling and bouldering here. You'll need to park near the road bridge and hike over. Once you cross the wooden single-file bridge, head left and keep low. Don't go up to the top!
Alport Castles are a landslip feature, the largest in the UK at half a mile, and the debris resembles castles from afar. The Tower, which sits in the middle, is particularly striking and you'll need a head for heights if you want to scramble it! It is a lot of fun though I'd recommend it for more responsible kids.
Peak District Rocks for Kids to Scramble and Boulder Map
Our other posts from Derbyshire:
---
Search For Your Derbyshire Self-Catering Holiday Here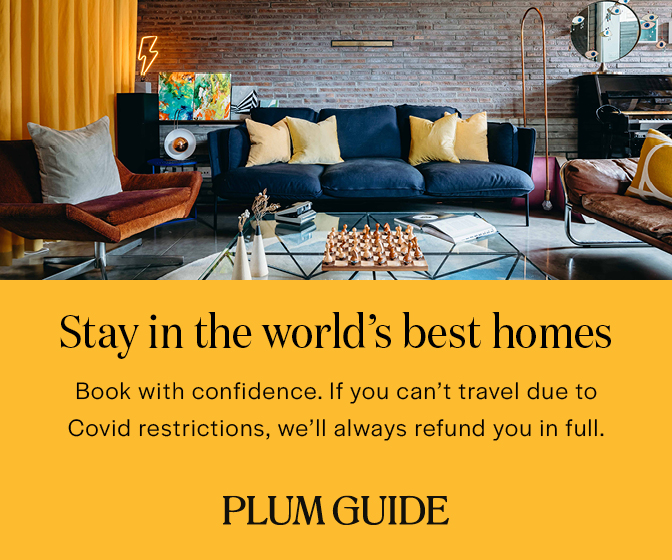 ---
Can You Save

This To

Pinterest?
Can you please add this to Pinterest? When you share our work it enables us to write more posts.
Relevant Posts