You're looking for the best places to travel in June, July & August and you think you're interested in a summer holiday to Finland? But with over 40 national parks and half a million islands, where in Finland should you go? We try to found out with this post where we asked other people to tell us about their best 'off the beaten track holiday' Finland in summer experience.
---
What To Expect From Holidays To Finland In Summer?
Midsummer is a national holiday in Finland and it's a big deal. Midsummer is seen as the beginning of warmer weather and the start of the summer holidays. Midsummer in Finland takes places in the third week of June (around the 20th) and celebrates the solstice; the longest day of the year.  There are lots of festivities to celebrate around midsummer too. Finland has more than 20 annual music festivals with most taking place in idyllic lakeside towns. See here for more rock festivals.
There are no northern lights (aurora borealis) in Finland in summer months and that's because of the near-endless summer with almost full sun and white nights. For two months northern Finland experiences 'The Land of the Midnight Sun' whilst in the southern parts of Finland it is never really dark either, just a period of twilight for a few hours. This is why Finland is a perfect summertime destination; you can just achieve so much more!
---
The Weather In Finland In Summer
Finland in summer is never going to be tropical but it's also not as cold as other Scandinavian countries. Between June and August, the weather in Finland reaches between 15°C to 32°C giving you around 100 days of sunshine.
So, if you're looking for the best place to holiday in June, July or August, we think Finland in summer sounds perfect.
---
15 Bucket List Things To Do On A Summer Holiday To Finland
Visit a lighthouse island: Where there are islands, there are lighthouses and some you can rent, sleep in and eat in. Bengtskär on the west coast is the tallest lighthouse in the Nordic countries. Söderskär lighthouse is a must-see. It is possible to visit Söderskär by boat from Helsinki. The journey takes just over an hour and the visit itself is for two hours. Just enough to climb the lighthouse and have a cup of coffee in the little lighthouse keeper's cottage next to it. Carry on reading for Josh's tip on visiting The Kvarken Archipelago. 
Go see the old wooden town: Many of Finland's original towns were built 300 years ago from wood. No surprise as 70% of Finland is forest. The Helsinki districts of Käpylä and Vallila showcase such olden buildings, as does Old Porvoo, an hour from Helsinki, but so do Rauma in the west and Loviisa in the south
Finland has 7 UNESCO sites: Six of these are cultural and one is natural. The most well known is the fortress & dungeon island of Suomenlinna but the others are the Bronze Age Burial Site of Sammallahdenmäki, old Rauma the wooden village, Petäjävesi Old Church, Struve Geodetic Arc, Verla Groundwood and Board Mil
Wild camping in a National Park: There are 40 national parks in Finland, scattered around the country's archipelago, lakes, forests and fells.  Finland's "Everyman's rights" mean that you can venture just about anywhere in the parks as long as you respect the nature and clean after yourself. Hossa National park features the Varikallio rock paintings where you can also canoe, paddleboard & swim in rivers but carry on reading for Katalin's tips on Wild camping and hiking in Koli National Park.
Pick wild forest berries & mushrooms: Finland has its own unique berries; bilberries; cloudberries and lingonberries are immensely healthy and free to pick between July & September. Due to  'Everyman's Rights', you can pick anything you want so long as you don't destroy the habitat and leave enough for others.
Sweat it out in a sauna: Finns go mad for their saunas and with over 3,000,000 saunas in Finland alone you'd be crazy not to visit one. With 188,000 lakes, many Finns combine the simple pleasure of saunas with lakeside dips and why not as many of them have log cabins sat over the water.
Stay in a lakeside cottage: 188,000 lakes means there's a lot of lakeside cottages in Finland giving you the chance to truly be in the middle of nature.
Ride a steamship cruiser:  There are currently 80–90 functional steamships in Finland. Most are privately owned and most steamships are located in Lake Saimaa, Lake Päijänne and Lake Näsijärvi. The most northern place to experience 'steam magic' is Lake Oulujärvi, 550 km north of Helsinki. Find some more info here. 
Sleep in a tree-house in the middle of a forest: I previously wrote about Glass Igloos in Finland but you can also stay in a treehouse too. If moss blanketed, forest floors and scenes from Brother's Grimm tales are your thing, then you'll love Forest Villages. The Forest Village can be found in Storfinnhova Gård, on Kemiö Island
Gorge yourself at the Fazer chocolate factory:  Is there anything better than chocolate? Finland's Karl Fazer is part of the Finnish cultural heritage and dates back to 1922. Decorated with distinctive blue and gold colourings, I'm surprised it isn't more popular. They also offer healthy gum, liquorice tastings and sourdough.
Dig for amethysts: The village of Luosto is home to the unique Amethyst Mine where deposits of semi-precious gems formed over 20 million years.  You can even dig for your precious stones here.
Hunt for endangered seals: Take a boat through  Linnansaari National Park and search for the Saimaa ringed seal. You can try and spot one of these mysterious creatures and learn more about their environment and life.
Fat bike through a forest: Ride through mesmerising forests on a mountain bike with fat tyres.  Either hire one yourself or sign up for a tour and ride through Finland's nature.
Take a tandem paraglide: Visit Hyvinkää and take a tandem paraglide. You can see how hawks feel as they glide high above the skies, looking down below.
Travel to Estonia: You can take a return ferry to Tallinn in one day. Most Finns do this for a cheap booze run but the Old Town of Tallinn is gorgeous.
---
Top Things To Do In Finland
---
Visit Vaasa – The Town Given Chartership In The 1600s
One of the things I love to do when travelling is picking locations that aren't listed in every guidebook. This way you get to experience a country more like a local. See what real life is like in a country instead of just checking out the touristy highlights.
Vaasa is a perfect destination for that. Vaasa is a laid back university town located a five-hour drive north-west of Helsinki.
A direct train from Helsinki gets you here in roughly four hours, but you can also fly into Vaasa or combine it with a visit to Sweden and take the ferry from Umea to Vaasa.  If you visit Vaasa in summer, you'll have a great time enjoying the outdoors, drinks on terraces and attending a few outdoor events.
I would recommend staying in Vaasa for at least three days. Because although it isn't a big city, there's enough to do in and around Vaasa to keep yourself entertained for a few days. Explore the centre with its shops, cafes, restaurants and a mix of new and historic buildings. Check out Onkilahti Park for some greenery and lovely views.
Vaasa also has nine public beaches to enjoy and all the water that surrounds the city is great for paddleboarding, kayaking or jet skiing. The city is surrounded by beautiful nature so don't miss out on that and check out some of the great hikes in the area.
And of course, you can't visit Finland without trying a Finnish sauna. A cottage by the sea would be my choice, but many hotels and Airbnbs offer saunas for you to use and Vaasa even has a Floating Sauna! Lastly, if you are travelling with kids, check out Waterpark Tropiclandia. That will surely keep you and the kids entertained for a day!
Vaasa feels young and trendy because of the universities but at the same time, it has a very relaxed and clean vibe. Spending a few days in Vaasa will show you what life in Finland is like and I'm sure it will help you fall in love with this beautiful country!
Written by Sanne from Spend Life Traveling. See more from Sanne on Facebook. 
---
Stay Near Vaasa
---
---
Take A Ferry To The Kvarken Archipelago
Countless islands, small beaches, hiking trails, an unlimited source of wild blueberries, and long endless nights. Not an image you would always associate with Finland. This is the summer lifestyle on Finland's Kvarken Archipelago and some of the reasons it is one of my twelve most beautiful places to visit in Finland
Unless you are from Sweden, you've probably never heard of the Kvarken Archipelago. The world has done a good job of keeping it a secret until now. This beautiful collection of islands is located midway up the west coast of Finland, in the Gulf of Bothnia that separates Finland from Sweden.
Listed as one of Finland's UNESCO World Heritage sites, the archipelago is home to numerous historical fishing villages such as Svedjehamn. Here you will find rows of small wooden boathouses, some converted into secluded Airbnb holiday rentals, and local stores where you can get a tasty bowl of Salmon soup for breakfast or rent a bicycle to explore where cars can't go. There is also one very unique natural occurrence across the region. The islands are actually are rising out of the water year on year.
The best way for most visitors to reach the Kvarken Archipelago is to drive. We suggest including it as a stop on a Finland road trip. While there are daily train and bus services to Vaasa, the nearest major city on the mainland, public transport is otherwise quite limited to the archipelago.
Once on the islands, you can explore most areas by foot, bicycle, or car. More remote parts can be reached by kayak or rowboat. It is best to allow about 3 days to properly explore and appreciate the region. We recommend staying waterside if possible as the late-night summer sunsets are truly amazing and will be one of your most memorable experiences in Finland.
Written by Josh from The Lost Passport. See more from Josh on Facebook.
---
Where Could You Stay On The Kvarken Archipelago
---
Wild Camp And Hike In The Koli National Park
The Koli National Park is the most popular national park in Eastern Finland. We used to live for about a decade in a nearby city, Joensuu, which meant that we were quite frequent visitors to the park as it was only an hour away.
One time we walked from Joensuu to Koli, while other times we took a bus, drove by car or hitchhiked and explored different parts of the park and slept in the free wilderness huts, and hiked in between them. While the park is trendy during the winter, you can do several fun hikes in summer too, not to mention picking and eating blueberries.
If you would like to see the highlight of the park, the view of Pielinen lake from the top of Ukko Koli, you can easily do it in one day, as it is less than a kilometre from the headquarter. For more adventurous people, I highly recommend hiking the Herajärvi trails (40 or 60 km), which you can complete in one day, or divide it to 2-4 days and sleep in the shelters or your tent on the way. In case you want to overnight in summer, make sure you have a decent sleeping bag and mosquito repellent as summer is the favourite season for the little insects too.
You can start the loops either near Ukko Koli or at Eteläpää, at the southern end of the park. If you start it in the north, clockwise, you first walk on the top of the hills along the lake, and then some other adventurous parts come as you descend. For example, you need to cross the River Herajoki and cross Herajarvi by a self-pulled ferry at Sikosalmi. Later, you will walk along with more forests and mires before returning to the starting point in the north.
Written by Katlin from Our Life Our Travel. See more from Katalin on Instagram. 
---
Book Your Stay Near Koli
---
Get Cheap Flights to Finland
If you're interested in seeing how we book cheap flights, you can read our guide on how to search for cheap flights. Alternatively, read our guide on finding cheap accommodation and what to pack to keep your bags light. 

To look for flights to Finland, click this link
---
Other things to do in Finland
---
Explore Pallas-Yllästunturi National Park With An RV
Hiking in the Pallas-Yllästunturi National Park is one of our favourite summer activities in Lapland as there is over 300 km of summer hiking trails. You can walk the 55 km trail path Hetta to Pallas as we once did, or just visit different locations near the border of the park and hike from there. From late May till the end of July, the sun doesn't set, and you can enjoy the brightness all day and night long, and if you have a little luck, you will encounter reindeer and other local wildlife.
The national park has two main areas: the southern one around Ylläs and the northern one is around Pallas. Both locations got their names from the nearby fells where in wintertime ski slopes open, while in summer, there are numerous hiking and biking trails, several of them suitable for short, one-day hikes too.
Since we have a family, we often visit the park by RV, park in one place for a couple of days and hike nearby. Besides the above mentioned two locations, Pallas and Ylläs, our other favourite stopping place is Akäslompolo, where you can walk to a nearby lake and the fells, with the shortest loop trails of 6-8 kilometres. It is a very usual distance for the smallest nature trails in all areas.
You can easily stay 2-3 nights at each spot, and choose different day hikes, or move to the next parking place after each night if you have less time to relax under the midnight sun. It is quite time-consuming to drive around, but we can recommend you to do it. There aren't many gas stations or shops, only in the bigger settlements, so make sure you have enough freshwater, gas and fuel before driving to a more remote location.
Written by Katalin from Amazing Lapland. You can see more from Katalin on Facebook.
Book Your Stay Near The Pallas-Yllästunturi National Park
---
Stay In Ylläs In Finnish Lapland
Ylläs in Finnish Lapland is a paradise for any outdoor enthusiast and a perfect destination to enjoy the endless days of Lappish summer.
Located 170 km north of the Arctic Circle, Yllas has the cleanest air in the world (2016) and the seven fells that surround the villages here give it a unique character.  Due to the fells, the area is great for hiking and biking and the challenging Ylläs-Levi mountain bike trail is popular with local bikers.  Ylläs has a large number of lakes, rivers, ponds and creeks which provide a brilliant opportunity to canoe & kayak whilst watching out for reindeer resting by the lakesides.
The small town of Kolari, nestled in the Tornio River Valley is close by and has a rich history. Check out the 200-year-old church on Kolarisaari island, or take a scenic hike on the Lukkarinvainio Natural Trail (3.5 km), birdwatchers will love the Teuravuoma-Kivijärvenvuoma Protected Mire. Considered one of the best birdwatching sites in the whole of Finland, this area features duckboards, lean-tos, campfire sites and observation towers.
Stay Nearby Ylass
---
---
---
Head To The Reserves Of Kuusamo
The centre of Kuusamo is located approximately 60 km (37 miles) south of the Arctic Circle where the population density is 2.2 people per km2! This leaves a lot of untouched wilderness to explore.
In the summer, the region of Kuusamo (which is surrounded by three national parks; Oulanka, Riisitunturi and Hossa) is famed for its greenery and remains a haven for wildlife where you'll find the Saimaa ringed seal, the flying squirrel, brown bear, wolf, wolverine, lynx, the golden eagle and white-tailed eagle.
Bear watching sites are located near the Russian border in the Eastern Kuusamo. You stay even overnight in a hut. Bear watching trips are organized in Kuusamo by Ruka Safaris, Karhutupa and Karhu-Kuusamo between June-August.
Perfect for hiking, biking on the ski slopes and water-based activities on the rivers.  Kuusamo has  799 km² of water which attracts swimmers, paddlers, SUP boarders, canoers, rafters and floaters! You can don a warm floating suit where rapids will carry you down streams.  The white rivers of Kuusamo roar loudly in the summer with white, foam crested waves perfect for white-water rafting.
The Ruka sled track, close by, is a 1km run where you descend the mountain on a toboggan at speeds of up to 60km/h but yoga is also a big thing in Kuusamo. There's hot yoga, after-ski yoga and Saunayoga.
---
Book Your Stay In Kuusamo

---
---
Relax In Riverside Oulu
Oulu is a charming little city on the north-west coast of Finland. It sits on the mouth of the Oulujoki River where it meets the Bay of Bothnia and it's immensely bike-friendly with the most extensive cycle network in Finland.
Its waterfront square, Kauppatori, is home to food stalls and the Toripolliisi, a squat policeman statue. The Tietomaa Science Centre offers interactive exhibits and a large cinema screen for 3D films. Nearby, the Oulu Museum Of Art showcases regional works.
Oulu has a  Cathedral, the Tietomaa Science Centre. the Oulu Museum Of Art, slightly north of the city are the University of Oulu Botanical Gardens and the Kauppatori (Market Square) in the centre of town, is a bustling place where the terraces are full of market stalls selling arctic berries. The square has a prime position in the town and sits right on the riverfront. You must get a photo with the bronze sculpture on the policeman, Toripolliisi which honours the policemen that used to patrol the market place.
Oulu is a green city and the Hupisaaret Islands have been turned into an elaborate urban park. It is characterised by it's white, wooden bridges and small brooks and waterways which divide up the park into islands.  The Northern Ostrobothnia museum is located on one of the islands. The first museum building, a national romantic villa built in 1888 was destroyed in a fire in 1929.
There are a number of local beaches; Kiikelin is a small beach located near the centre, whereas Nallikari, which is a wide sand-swept bay, is a short distance away. Kalajoki beach on Hailuoto is about two hours' drive from the city but a good day trip with its large sandy beach however a ferry runs between the city and the sand dune island during the summer.
If you're looking for a Finnish spa experience, you could visit the sauna raft Kesän Sauna which floats on a platform in the river. After the sauna, you could take a dip in the river but if you visit Oulu in August, you can take part in the Air Guitar World Championships. The Oulu August festival attracts famous performers and hundreds of multi-art events.
So Oulu, Finland in summer sounds very relaxing and a great opportunity to visit some of its sand islands and enjoy Finnish berries.
Stay In Oulu
---
Where Will You Visit In Finland In Summer?
Have we managed to convince you that Finland in summer is an exceptionally magical place that is worth visiting? If not, maybe some of these longer tours will convince you? Let us know if you visit Finland.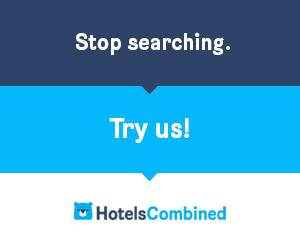 ---
Finland Map
---
Add This Post To Pinterest
You can use this image to pin this post to Pinterest. Just two clicks.
---