This sparsley populated country has a number of wonderful but weird Bulgarian traditions and January seems to be the best! If you're looking for something really unique and wonderful to visit with kids, this would be the month I recommend you visit Bulgaria. Come to Sofia and visit these two mesmerisingly, colourful and noisy festivals.
---
Get Cheap Flights To Bulgaria with Skyscanner

---
Epiphany Day Celebration in Kalofer
On the 6th January in the picturesque town of Kalofer, the local men dance the traditional ice male horo in the frozen waters of the Tundzha River. The ritual dates back to the Renaissance and has been running for nearly 100 years.
You'll need to get there early, before 7am, as the celebrations will be finished by 9am!
Local men, dressed in traditional costumes, run into the partially icey Tundzha in search of a cross which is tossed in by a local priest. It is said that whoever reaches it first and pulls it our will be happy and healthy for the rest of the year. Accompanied by drums, bagpipes and raucous singing, the Horo dance is the most popular national dance in Bulgaria.
---
Book Your Accommodation in Kalofer
---
Surva Carnival in Pernik
Surva Carnival, officially called the International Festival of Masquerade Games, is one of the largest of its kind in the Balkans and is a centuries old tradition that has welcomed a UNESCO status. It happens between 24-27 January
During a three day parade which symbolises the rebirth of nature from months of darkness and cold, The Kukeri customs celebrates the beginning of spring.  Participants take to the streets in scary costumes & masks that are intended to frighten away bad spirits and bring luck for the coming spring.
Costumes are traditionally made throughout the year from goat fur and decorated with colourful adornments and hundreds of noisy bells. The festival is becoming more popular and in 2018 Bulgarian news sites reported that 3,900 men, 1,300 women and 1,200 children participated.
---
Book Cheap Flights to Sofia With Kiwi
---
---
Get collected from your hotel in Sofia with this tour to the Pernik Festival
---
Book your accommodation in Pernik for a chance to attend the three-day festivities
---
What Else Could You Do Whilst You're Visiting Bulgaria?
Aside from seeing weird Bulgarian traditions, what else could you do in Bulgaria?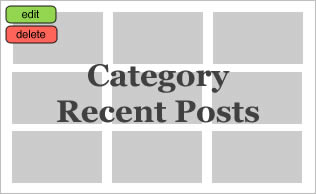 ---
Never travel anywhere without a Revolut card. Free cash withdrawals in multiple currencies.
---
Ready to come to Bulgaria? Get cheap car rental with RentalCars
---
---