Siem Reap is a small and compact city in comparison to Pnohm Pen and Battambang but it's HEAVING with tourists due to Angkor Wat. If you're wanting to visit Siem Reap with kids but looking to take an off the beaten track tour, this small and relatively unknown tour is recommended by us and we think you'll love it.
Off The Beaten Path in Siem Reap: Triple A Tour
I was tired of the coach parties (with their massive umbrellas) and the tourists who had no respect for history or local customs so looked for a more authentic, smaller experience that would give us an introduction to Cambodian culture and life.
If you're on holiday in Cambodia and looking for a day trip near Siem Reap that only has room for a maximum of twelve people where the local people photograph YOU (not the other way round) then this is the tour you need to book! We took our three kids who were 14, 9 and 8 at the time and they had a brilliant time cycling around the market, bobbing around on the water of Tonle Sap and stopping off for an unexpected treat on the way back home.
---
We stayed in a locally owned hotel that supports the hearing impaired community. Check here to see if it's available for your stay

Kafu Resort and Spa
---
Did You Know…
Cambodia actually has over two thousand temples so it is possible to visit Cambodia, see temples and NOT visit Angkor Wat – just in case you were wondering – although Angkor Wat is so spectacular you'd be silly not to see some of it at least once. It is a phenomenal site in terms of size alone.
Which company did we use for our off the beaten track tour in Siem Reap?
After much searching (and I mean page seven of Google) I discovered Triple A and their floating village and bicycle experience.
The description of the tour sounded good – but in reality they really need to work on their marketing because this tour is brilliant! It deserves a much better description and a much better page ranking on Google – although then it would be more popular and less off the beaten path lol.
If you like authentic tours, run by local agencies and guides then this is the company for you. You'll visit a busy local market and a village that is brimming with fruits and vegetables of all colours and sizes which I'd never seen before. A huge bonus was there were no other tourists there and then you'll hop aboard a wooden barge to visit a stretch of the Tonlé Sap lake. With lunch in a local house you'll get to meet a Cambodian family who live in a house on stilts before visiting an actual floating village with a floating police station.
How much did the Triple A Tour cost?
$79 US for one adult and two children. I booked online and paid in cash when we were collected.
Paying in dollars was very common in Cambodia and the cash machines give both currencies. We found the cash machines very safe to use and we used our Revolut card to make sure we had full control of our expenses.
You'll be collected from your accommodation
If we can't stay in a local house, we really like to stay in locally run hotels. On this occasion we chose a small, locally owned Cambodian hotel called Kafu Resort & Spa   just outside central Siam Reap. We chose it because it employs people with sensory disabilities from the local area and our money would directly benefit the local community. The restaurant upstairs was brilliant and they catered for us vegans and even put on a puppet show one evening with the local kids.
Because I was alone with the three kids, I chose a hotel which had a pool. Although 90% of Cambodians won't have access to a pool and it isn't really 'getting down with the locals' which is what we like to do, I felt it was a good balance for us and our needs – or maybe just my sanity!? I balanced our trips out and negotiated them with time in the pool which worked well for us.
We were collected directly from our hotel at about 8am by a small, air-conditioned minibus and our guide for the day.
Meeting our tour guide
Our tour guide was called Sokha.  He spoke brilliant English and is a local to Siem Reap. He was a great host for the day and answered any questions we had. He was especially helpful when it came to translation and communicating with local people.
What to expect from the bike tour
I left my camera in my backpack as it's big and heavy and tried to photograph and video the bike tour using my phone, whilst I was riding! You can decide whether or not you think this was a success lol.
The bike tour, which allows you to see some of the rice paddies, rice drying by the sides of roads and houses in the local area, culminates in a trip to a local village market <- why by the way was a highlight of the trip. I got to see so many new pieces of fruit.
Visiting the village market
I love markets and this one was no exception. I was surprised that for such a small village it was really busy and bursting with stalls. There was loads to see that was new and interesting and we we got to talk to some of the stall vendors and try out the fruits.
Everyone was welcoming and friendly and I felt that we were accepted. I love to see how local people live in their daily lives and this gave us an insight into how valued the market was.
Have you fallen in love sugar cane juice?
Cambodia in the rainy season is incredibly humid and after our bike ride, the kids were looking a little flushed! We replenished with freshly squeezed sugar cane and lime drinks (served in plastic bags with straws, sorry) which we fell in love with in Vietnam.
If you haven't had one of these, you MUST try them. They're a combination of sweet and sour and icy cold which is divine in the heat.
Back onto the bus to head for lake Tonlé Sap
The lake of Tonlé Sap is a large body of water which shrinks and grows according to the seasons. In the rainy season it swells to triple its original size, flooding the area, covering the grassland and roads beneath it and making the local residents reliant upon their boats.
We headed towards the village of Kampong Khleang which sits on the east of the lake to pick up our barge.
How do you fancy eating in a local Cambodian house?
The highlight of the day for me was being welcomed into a Cambodian house on stilts and eating lunch. Home grown fiery green chillies were on option as well as rice, tofu, veggies and more. We were able to book our vegan food ahead of time and they accommodated us with no fuss!
Spending time in the house gave us an opportunity to see how Cambodians live in a real community. The house was simple and made entirely from wood. Comprising of just three rooms there was a functioning toilet (although strictly forbidden to put paper in it), a kitchen and a large living area with a balcony.
Cambodians tend to sleep on the floor or in hammocks which are tied between structural posts. The only sign of modernity was a small TV and a mobile phone.
The view from the house on stilts
All of the houses in this area are on stilts to protect against flooding. Some of the local people had gardens for growing vegetables on the lower level of their houses whilst others kept pigs or chickens. During the dry season the area is surrounded by crops and fields which makes keeping animals easier.
The house we visited stored wood underneath it.
How can local people make money?
The pace of life there was slow. During the rainy season they cannot tend to their submerged crops so they must think of other ways to make a living or live off what they've made during the dry season.
The woman from the house we visited sold needlework tapestry. The photo below shows the tapestry about three-quarters finished. As I watched her sewing it, I realised how intricate and time-consuming it was and I wondered how much tapestry around the world comes from women like her in Cambodia.
Don't forget to wave at the floating police station
After lunch we headed back onto the boat, taking a trip around the river and lake to see an entire floating village. Unlike many tours in SE Asia which offer 'floating village experiences' this was a true floating village where the boat-houses are moved regularly according to how much water is in the lake.
You'll be able to see the village which has everything from a hairdressers to a police station. I think the police were bored though as they were filming us waving at them lol.
Bye Bye Tonlé Sap
Seeing the floating village is the last part of the day and from here you'll head back across Tonlé Sap to the village of Kampong Khleang to board the minubus back to Siem Reap.
Spending time on Tonlé Sap is a fascinating insight into how Cambodians cope with the rainy season and adjust their lives to accommodate it. The lake is described as the beating heart of Cambodia and it's not hard to see why with the flurry of activity everywhere.
A video from on the boat
Here's a compilation video of us spending some time on the barge on Tonlé Sap.
If the video is of poor quality, you'll need to click the settings and adjust the quality to HD.

Stopping on the side of the road for sticky rice
Making our way back to Siem Reap we headed up the long and straight National Highway 6 where every 10 metres is a bamboo stall barbeque.  It's actually not bamboo being barbequed but sticky rice being cooked inside on the heat of the bbq.
It was seventh heaven for us as we stopped to buy sticky rice. It costs about $0.20c per bamboo shoot and I gave the girl selling it $1 for two.
Top Tip: Take plenty of $1 notes. The average Cambodian wage within Siem Reap is $100 per month and if I can bring a smile to somebody's face for leaving them with a $1 note, then that makes me happy. Just don't give money to kids out of school because it encourages them to drop out.
---
We got cheap flights to Cambodia with Kiwi Com, as we were already in The Philippines, our flights cost us £68 each. Check out the prices below.
---
Even the view form the bus is great!
The road home to Siem Reap is surrounded by rice paddies and is unbelievable beautiful and serene. I don't think I've ever seen anything quite so vibrantly green.
How can you book the Triple A Tour?
I cannot recommend this tour highly enough!
If you want to know more about Triple A as a company, head here: Triple A (opens in new tab). This tour is called 'cycling and floating village join in tour' and appears first on the page.
If I've managed to sell this tour to you and you're wondering how you can book it for yourself, click the link below and sign up.
See how

easy it is to

Pin this
Read this post later by pinning it to your boards.
See our other posts from Cambodia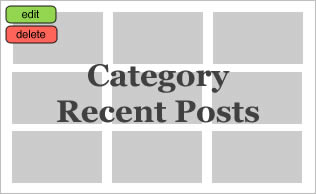 ---
Sign up for FREE price alerts to Jack's Flight Club. This is how we got 4 return flights to Canada for £1100 total price!