One of our best and most memorable experiences from our trip to Jordan was staying in a traditional Bedouin cave. If you're looking to stay somewhere a little bit out of the ordinary, then you'll love this version of camping in a cave, inside the mountains of the Little Petra community. It was such a highlight for us and I'm sure it would be for you too.
How On Earth Did You Find This?
I came across a written piece on NatGeo about a Bedouin man who grew up and continued to live in a cave, and after our experience in Morocco staying in a cave, I was keen to see if we could do it again (only better).
Wonderfully and courtesy of AirBNB, I came across this listing that featured a cave inside Little Petra – which by the way is so much nicer than Petra itself. This area is truly magical and it was one of the real joys for us in Jordan. I just wish we could have spent longer than one night because we had such a brilliant time there. 
How Much Did It Cost?
One night in the cave cost us £93.17 which is significantly more than any other night we booked in Jordan. However, how many times do you get to say you camped out in Little Petra!? I was really excited and although £93 isn't exactly budget, it's not half as expensive as some of the accommodation near Petra. Phew… have you seen the cool looking dome accommodation? Yup, that's hugely expensive and was way out of our budget.
The cave seemed like an adventure and as it was owned by a local Bedouin I justified it through the understanding we were contributing to the local economy and trickle down economics can never happen if we don't spend with local people. So I booked it and it was fantastic!
What's Inside The Cave?
The cave was neat and beautifully furnished with brightly, hand-made Jordanian rugs. With soft cushions outlining the shape of the cave, it was more than adequate for a comfortable night. Surprisingly it was also incredibly warm inside the cave and we were tucked in like bugs in our heavy-duty blankets.
Let's Have A Camp Fire
Whose kids don't like camp fires?! Ours were so excited when they realised that they would be cooking their tea on the fire and were able to play with it. I guess a camp fire brings out our primitive ancestry!
If you have kids who love to spend time outdoors exploring and love a good camp fire with sticks and food, this is definitely the place for you.
Watch the sun set from your own Bedouin cave in Little Petra Click To Tweet
---
We got flights to Amman for €41 each. See how much flights would cost for you.
---
The Stars And Sunset
You can serenely watch the sunset from the midst of the cave and with the comfort of the heat of the fire. Because we were backpacking, I didn't take my tripod and so couldn't really photograph the stars that well. It made me enjoy the moment all the more though.
The stars were bright and glistened all through the night with hardly a cloud in sight. I didn't see a galaxy with my naked eye although the camera may have made one out… if I'd taken the tripod! Never mind, it just means we might have to go back.
Waking Before Sunrise
The cave was actually pitch black inside and very silent so I have no idea why I was awake before the sun rose. I was probably too excited to sleep, which couldn't be said for everybody else who awoke bleary-eyed a little later!
With everyone else snoring softly, I got up and went exploring the rocks which turned a vibrant shade of orange. I came across an array of discarded toys, clothes and even other tents. Maybe a family with kids once lived up there? The area is lightly home to other nomadic Bedouins and if you stay you can sometimes hear the goats and their bells on the wind.
Breakfast In The Cave
We were utterly spoiled in Jordan and vegan food was plentiful. Breakfast was in true Jordanian style and we had flatbread, hummus, olives, baba ganoush, tahini cake and thick treacle. What a delicious way to start the day! And just like that our Bedouin cave experience was over and we went to explore Little Petra. Jordan was a real treat to explore and a country I could certainly go back to discover more of.
So How Can You Stay In This Cave?
If you're interested in staying in this Bedouin cave, head over to the listing on AirBNB and have a look.
---
Ready to explore Jordan? Get cheap car rental with RentalCars and Self-Drive Jordan, like we did.
---
Fancy Visiting Little Petra But Not So Keen On Staying In A Cave?
If you really fancy visiting Little Petra but don't want to stay in a cave, you can use this interactive map to search for local accommodation.
---
Can You Add This

Cave

To Pinterest?
We love it when you share our posts and especially with Pinterest. You can use this image below, or any of the others in this post by hitting the share button below.
What Else Could You Do In Jordan?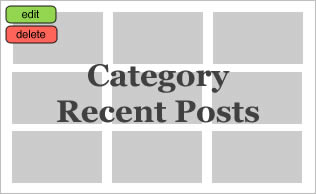 ---