How much does travelling Sudan with kids cost? We breakdown all of our costs from 12 days in Sudan whilst we were backpacking and give you some tips on how best to manage Sudan on a budget. If you're interested in Sudan, find out here how much it cost to travel Sudan.
How many $ should you take with you?
I exchanged £3994.74 for $5160 before we left the UK. I did this in Norwich at a walk-in currency exchange place.
No foreign cards are able to be used in Sudan at the moment due to the American financial sanctions. This means you must take whatever money you need to use.
So how can you get money if you run out? As a last resort, you can send yourself money using Dahabshiil but the only office is in Khartoum. The exchange rate is decent and they have a good reputation although they charge a fee of roughly $14 to use the service.
How Much Did The Flights Cost?
I had already paid for our flights through Skyscanner which cost £1946.85.  We flew with Gulf Air and had a seventeen-hour layover in Bahrain.
These are by far the most expensive plane tickets I have ever bought however you could make it much cheaper by arriving from Egypt, Ethiopia or Saudi Arabi by land and sea.
Always Change Money On The Black Market
The official exchange rate gives 45SDG to the $ but the black-market exchange should give you as close to 90SDG to the $. Prices correct of 2020 January.
Do Not Exchange Money For Any Less Than 80SDG To The $
Diving, Hotels & Car Hire: A Breakdown of Costs To Port Sudan
Car hire cost $100 a day. 10 days cost $1000. Read here for our experiences renting a car & driving in Sudan.
Stopping in Atbara at the market we ate fuul, bread and green vegetables for 400SDG.
One night in a lokanda in Port Suakin for 900SDG. This consisted of four beds in a room. Lokanda are cheap, usually very basic and pretty dirty!
The hotels in Port Sudan were drastically overpriced. We stayed at the Baasher Hotel and paid $60 per night, per room (we had two). This included breakfast which was just about passable.
Diesel cost us roughly 700SDG per tank and we got roughly 500km out of each tank.
Evening meals out cost us between 450-1185SDG.
Coffee for three at a roadside cafe was 100SDG.
Diving off the coast of Port Sudan for two days – $1050
Passing the gate at Arkawit – 50SDG
Validating our visas and declaring ourselves in the country 3250SDG
Atbara, Meroe, Karima & Old Dongola: A Breakdown of costs
4 packs of chewing gum from a boy by the side of the road – 40SDG
Adel Hotel in Atbara – $30 for a family room with a toilet. No breakfast.
Food in the market: Falafel sandwich 10SDG each, crisps, bread, drinks 135SDG
Road ticket for passing near Meroe 15SDG
Lost Pyramids of Meroe – 940SDG for 5 tickets. (They ask for dollars. Always tell them you have NO dollars. You must negotiate a price here & be prepared to negotiate hard; take your time, suck your teeth, raise your eyebrows, shake your head whilst tutting, stare at the negotiator and then say 'no'. Wag your finger too, tilt your head, frown and then offer the lowest. I was in charge of all the negotiations).
Fuul and drinks in Atbara 465SDG
Petrol 700 SDG
Al Nassr Hotel Karima 600SDG per night, we spent two nights. There are much nicer places to stay but they charge $50-80 per night. Except for the camp which charges €200 per night, per tent!!
The Pyramids of Nuri 100SDG
Fruit at Karima market 175SDG. Fuul and freshly pressed orange & grapefruit juice 700SDG
Al Karru Archaeological site 250SDG but we had huge problems here and I nearly left without paying because they were insisting we paid $90. To put this into perspective, we paid $110 to visit The Valley Of The Kings in Egypt.
Kids at Al Karru 50SDG
Water, tissues 270SDG
Diesel between Al Dabbah & Khartoum 1400SDG
Boy selling guava by the roadside 40SDG
Khartoum: A Breakdown of Costs
Hotel Kabri Alsham 2700SDG for a family room, including a private bathroom & breakfast.
Musawwarat es-Sufra 500SDG
Naqa 1000SDG
Kids at Naqa 150SDG
Petrol 600SDG
Sabaloka 600SDG + tea 100SDG
Tuti Island return taxi 400SDG
Bomani Restaurant 1700SDG
Evening meals 980-1200SDG
Our Top Tips On Money & Taking Kids To Sudan
Sudan was undoubtedly one of the more difficult countries to plan without being in the country.
As much as possible avoid paying in $. You will need to tell people you don't have $ and therefore you cannot pay in $. Always ask for the price in SDG.
Always exchange your $ on the black market and aim to get between 80-90SDG to a $. Some locals may tell you that there's only 15SDG to the $ – this is what happened to us at Al Karru!
Negotiate hard and never ever accept the first price you're given – especially for the cultural sites like Al Karru, Nuri and Meroe.
How to negotiate?  Always tell them you have NO dollars. You must be prepared to negotiate hard; really take your time, suck your teeth, raise your eyebrows, shake your head whilst tutting, stare at the negotiator and then say 'no'. Wag your finger too, tilt your head, frown, breathe deeply & painfully and then offer the lowest price and work from there. Do not smile until the deed is done. If you don't negotiate hard, Sudan will become just like Egypt!
Keep some small notes for the kids. A lot of kids are so poor they'll never go to school and they were all so grateful for the 20 & 50 notes we gave them. 50SDG is 60c.
How Much Will You Need To BackPack & Travel Sudan?
In total, we spent $3,040 (£2200) over 12 days which included 10 days of car hire ($1000) and 2 days of diving ($1050).
Travel Sudan: Finally On Airbnb
WooHoo, the financial restraints have been listed and you can now book accommodation in Sudan BEFORE you get there.

Other Posts From Sudan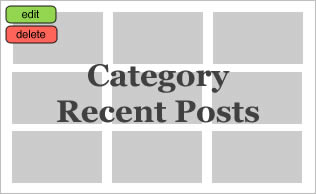 Pin This Post
Interested in travel to Sudan? Post this to Pinterest.