Are you thinking about a road trip around Western Australia? You're looking for tips, ideas for the kids and itineraries?
This is a massive post (please be patient for photos to load) with tons of insider knowledge on where to go with kids in Western Australia; from Albany in the north to Denham in the south. We lived there for two years with our trusty camper van so we have loads of off-the-beaten-track info for your family. Read on if you're considering taking a Road Trip Around Western Australia.
Before you road trip around Western Australia, let's talk about its size.
Western Australia is Australia's largest state, it's HUGE just look at the map below, with a land area of 2,529,875 square kilometres (976,790 sq mi). However, with approximately 92% of its 2.5m inhabitants pocketed into the south-west region, it is one of the most sparsely populated states.
If you're taking a Road Trip Around Western Australia, remember to factor in how long it will take to get around.
Let's Put Size Into Perspective
To put size into perspective, the WHOLE of Europe can fit into Australia with space left over. Western Australia alone, could accommodate Texas, Japan, the UK and NZ and still have space to accommodate most of Portugal. Now, that's big!
Please excuse my watermarks all over these photos. I originally wrote this blog for a different photography site many years ago and have foolishly lost the originals.
---
Here's how to road trip around Western Australia with kids!
If you're looking for culturally sensitive Aboriginal tours that are solely owned by Indigenous people or communities, read the post linked which provides a comprehensive list.
Western Australia is surrounded on three sides by Ocean
Surrounded by the ocean to the north, west and south it is unsurprising that WA has 12,889km of beautiful coastline. Stretching from the Northern Territory's border near Wyndham right down to the Eucla National park and the border with South Australia, most of this coastline is unexplored and access virtually impossible in parts. It is therefore of no surprise that this blog post will be full of beaches, sand and sunsets. So, if you don't like any of those, this post is probably not for you. I will try to vary it up a bit but really, WA is all about those beautiful waves and sunsets.
From the dusty north, close to the equator, to the lush, green south closer to Antarctica, Western Australia is a traveller's paradise that I hope to capture in this post. Many of these photos were taken before I bought a DSLR camera, before I understood the concepts surrounding photography and before I discovered what focus was, however I hope I can portray the natural beauty of WA.
I went as far north as Denham (Monkey Mia), 9 hours north-west of Perth and 5 hours south-east of Perth, down to Albany. It is hard to imagine a country so vast and different, so I hope this post will show you what a treat you're in for.
I shall divide this blog into three parts; Perth and its surrounds; the south-west corner and northern Western Australia.
So if you're planning a road trip around Western Australia, a map of WA will help to familiarise you with the basic layout of the state.
---
Road Trip Around Western Australia: Perth and its Surrounds
Western Australia's capital city is Perth, where approximately 1.9m people live. It was founded in 1829 by Europeans, however, before colonisation the area had been inhabited by the Noongar people for over 40,000 years. The Aborigines of Western Australia are thought to be the oldest civilisation in the world with some people finding artefacts from nearly 80,000 years ago.
This map shows the majority of Perth's suburbs that I mention in this section.
I have been told that Perth has changed enormously in the last ten years, growing from a sleepy and stress-free community into a bustling city. These nightscape photos certainly show the light pollution being omitted from the high rise buildings but they do make pretty reflections.  Of course, now is the brand new Queen Elizabeth Quay which I have yet to visit.
Unsurprisingly, for a city built on/around/including water, there are quite a few inlet areas that provide great restaurants and also fantastic photography opportunities.
Claisebrook Cove
Claisebrook is in east Perth and just a short distance from the centre. With a vibrant restaurant atmosphere and with plentiful outdoor eating areas, it is a lively place to be. There are lots of bars, restaurants, cafes and apartments here.
Despite the warmth of the people chatting, eating and drinking, the water provides an eerie, cold calm.
Perth, CBD
Nowadays, Perth is home to an enormous plastic cactus, the iconic boatshed, water fountains, a great summertime twilight hawkers market selling food from around the world, the cultural centre and so much more.
The iconic boatshed at sunrise, just a short distance out of Perth.
Forrest Place
Forrest Place is in Perth central. I love that they've added in a water attraction for the kids.
Perth Gardens
What is surprising about the city of Perth, is just how green it is. There's an abundance of parks almost on every street corner.  Even, slap bang, in the middle of the city centre are the gardens of the cultural centre and an eco-pond where we released frogs. Perth Gardens are located in the cultural centre, within the CBD.
One weekend we were able to visit and release frogs into the garden there. Maybe you'll be able to see them?
Blossoming flowers in the garden of the cultural centre.
---
Find Accommodation in Perth
---
The region of Perth is divided by the Swan River, leaving the historical fishing port of Fremantle to the south and the enormous King's Park to the North.  According to King's Park website, the park is "the most visited tourist attraction in WA". Not surprising really as it boasts 400 hectares of land or to put it another way, 4km of multiple green spaces.  Can you believe that this gorgeous green space is within walking distance of the city centre!? Literally perched on the hill, just above Perth City.  If you need to see for yourself, here is their website.
Kings Park
Kings Park was a big favourite of ours, due to the many diverse sub-parks it holds: Synergy (the dinosaur play park), naturescape (the one with the river), the DNA tower, the botanic gardens (the big fountain), Freedom walk-way (the treetop suspension bridge that boasts views high across Perth's city), the amphitheatre and Stickybeaks family area are but a few that we used to frequent. I guess we didn't realise how spoilt for choice we were!
The Swan River
The Swan River provides a hub of daily activity for Aussies, whether it be catching a ferry from the north to the south, jumping off its rock cliff face (Blackwall Reach) or just pitching up in a boat. It is also the location where the Australia day fireworks display is held in January. Those not fortunate enough to own a boat, take up residency along Perth's shores and parks from about lunch time onwards. We were lucky enough to get a great spot high above the river in Kings Park, overlooking the city, the sunset and then the fireworks.
The Swan River below is a wash with boat lights.
UWA
Just a short distance from the city is the University of Western Australia. Built in 1911 it has preserved its colonial style architecture and has beautifully maintained grounds, including laid rose beds. The grounds and some of the buildings are open to the public and it is well worth a look. Despite it being a bustling University campus, there remains a degree of calm and melancholy and there is plenty of grass for kids to run around on. For rose enthusiasts, there are loads of rose beds!
Cottesloe Beach
Following the road round (quite literally) you arrive at the infamous Cottesloe Beach.  Cottesloe beach is famous for its backpackers, pub brawls and of course its culture; 'Sculpture by the sea' which recently celebrated its 10th year.
Sculpture by the sea is exactly what its name implies, artistic sculptures around the beach and parks of Cottesloe. The eclectic mix of art work is a joy to see but be prepared for huge crowds. Sunrise is a peaceful experience with fewer people though. (http://www.sculpturebythesea.com/exhibitions/cottesloe.aspx)
The beauty of Western Australia is that it has these little pockets of beauty and interest. You don't really need to go far before you stumble across something totally out of context and the next little area I'll show you, is just that!
Lake Herdsman
A mere 6km north-west of the city is a huge expanse (300 hectares!) of water, Lake Herdsman.  Originally designed as a groundwater run-off lake to prevent flooding, although once earmarked as a second airport, it is now habitat to the many birds, snakes, frogs and insects.
It also houses the Olive Seymour Boardwalk, Herdsman Lake Wildlife Centre & Bird Hide and Settler's Cottage. Here you can expect to see the famous Black Swans, Egrets, Purple bellied swamp hens and black ibis.  The purple bellied swamp hen makes a strange noise almost like a donkey gone wrong.
---
Ready to road trip Western Australia? Get cheap car rental with RentalCars
---
 City Beach & North Beach
As I previously mentioned Western Australia is home to some of the most beautiful coastline I have ever seen. A 10 minute drive from Herdsman takes us to the popular surfing spot of North Beach.
North Beach has a pier and lots of cafes and whereas City beach is long, busy and sandy, North Beach is rocky. We swam at both and found North Beach better as it was quieter and there was more to see.
Trigg Beach & Point
Trigg Point & beach are another stop off point great for kids on bikes, if you fancy a stroll or just wanting an ice cream and a great viewpoint. Also good for paddling, snorkelling, surfing etc.
---
Check out these kid-friendly activities
---
Road Trip Around Western Australia:  South Of The Perth River
AppleCross
Applecross is just south of Perth and sits on the dividing Swan River. The southern shores of Applecross are worth an exploration. The waters are clear, a little choppy but perfect for paddling, canoeing or paddleboarding. There's a huge children's playpark there and it was a nice suburb to spend some time in.
Fremantle
Located at the very mouth of the Swan River is Fremantle. Its colonial history dates back to 1829 and WA's first encounter with Europeans. This beautiful city contains many historical links with its preserved Nautica and art-deco buildings, the roundhouse (old jail), the convict-built prison (1850), limestone buildings and ornate facades as well more modern architecture such as churches and war memorials.
I loved spending time in Fremantle due to its diverse mix of charismatic people, buildings and shops. It has a thriving centre with a man-size chess board and pieces and a painted piano for everyone to play. The weekend food markets, held in the centre of the town, are a sensory overload in both fresh and cooked produce. The indoor market is HUGE and a must-visit for all foodies.
It's hard to believe that with a working port so close by, there are still ample spots for swimming and surfing. The nearest beach to the centre is Bather's beach, where during summer months on a Saturday night there is a hawkers market full of international food.
My favourite Freo haunt, however, was a little restaurant/bar on the northern side of the docks, called 'Coast Port Beach'. With its divine food, tranquil atmosphere and beachside location, it had the perfect recipe for making both adults and children very happy!! Of course, I couldn't visit Freo and not mention 'Little Creatures Brewery'. Another great place to visit, serving amazing food, pretty good beers (wink) and right in the dock/esplanade area for a walk onto bather's beach.
There are numerous statues in Fremantle one of which is Bon Scott, lead singer of ACDC who lived in Fremantle.
Monument Park
The Fremantle War Memorial is located on Monument Hill and is an 11-acre public reserve and hill. The memorial itself comprises a large obelisk, the Fallen Soldiers' and Sailors' Memorial, surrounded by eight smaller memorials. The park gives brilliant views over Fremantle the ocean and there's plenty of grass and grassy hills for running and rolling on.
---
Book Your Hostel Here

---
North Coogee
North Coogee is home to an enormous stretch of sand but also close by are Robb's Jetty and the Omeo wreck.
Built in the 1870s, Robb Jetty was originally designed to serve an abattoir but the waters were too shallow and the cattle were forced off the ships to swim ashore.  By 1893 there were calls to extend the jetty so it could be used by larger ships. The abattoir was taken over by the Government and the jetty fell into decline. At low tide, the stumps of the jetty are visible whilst another structure lies close by too.
Just 40 metres from shore is the Omeo wreck. The 605-ton barque-rigged iron screw steamer was built at Newcastle, England in 1858. Over time the ship became redundant and was abandoned in the old port of Fremantle. On September 12  1905, Omeo parted her moorings and drifted onto the beach between Robbs Jetty and Woodmans Point.
Mandurah
Mandurah is known for being on the Peel-Harvey Estuary and has an abundance of wildlife and migratory waterbirds.  Halls Head Beach has a large resident dolphin population and you can go out on a river cruise too.
To the south, Yalgorup National Park is home to thrombolites, rare, rock-like microorganism formations, at Lake Clifton. The Mandurah Community Museum features exhibits on the Peel region's history.
Bibra Park
Bibra Park is a large residential area in the southern suburbs. It wouldn't usually get a mention however it has two major, child-orientated, activities there! The first is the Bibra Lake regional playground and the second is Adventure world!
We went to Adventure World on a cloudy day in April and it was freezing and our kids who were 4 & 3 at the time were just a little bit too young.
---
Check out these family-friendly tours from Perth
---
Road Trip Around Western Australia: The Northern Perth Suburbs 
The northern suburbs are ever-growing and seem to sprawl hundreds of kilometres northwards from Perth now. With the additional railway lines, it is easy to get in and out of Perth from there even though the freeway is often snarled up.
Other northern suburb beaches, just a short proximity away from Perth's CBD include Scarborough, Iluka and Mullaroo and Burns Beach.
Scarborough, Iluka, Mullaroo and Burns Beach
Joondalup
One taxi driver told me that just twenty years ago, Joondalup was rural with few roads and moving to Joondalup was a quiet affair. Not so much now!
Once the centre of farming fields and dirt tracks, it now boasts the largest shopping centre in WA. It has just about managed however to preserve some greenery and hosts the large 'Neil Hawkins Park' and Joondalup lake. During the day the park is home to a huge array of white long-billed correlas, so tame that they approach you.
Despite the fact that Joondalup itself is a sprawling mass of housing estates and shopping centres, there are still some areas that remain relatively dark at night. Dark skies coupled with a historical house, gave me an idea for a star trail.  Sadly, I didn't quite nail either of them, they are still a work in progress and unfortunately, we have left WA now.  Still, I'd like you to see them.
Perry's cottage, which is listed as a heritage building, was built around the 1950s and is based in the Yellagonga regional park. It is named after Yellagonga, leader of the Mooro indigenous people as the area has specific relevance to indigenous beliefs around the dreaming. The park is also home to tiger snakes so do watch your footing.  Not really visible during the day as the area is busy with dog walkers, they come out to feed on the abundance of frogs at night. I wasn't scared at all!!  These photos are a combination of approximately three hundred photos taken over a 3 hour period on 3 separate nights. Unfortunately I moved the camera which has caused some blurring.
Neil Hawkins Park
Neil Hawkins Park is a park located beside Lake Joondalup and part of the Yellagonga Regional Park. The Yaberoo Budjara Heritage Trail between Neil Hawkins Park and Loch McNess follows an ancient Indigenous Australian migration route along a chain of lakes and swamps.
The great thing about living in the northern suburbs is the amount of wildlife that can be found, quite literally, on your doorstep.  These two photos of golfers playing amongst the grazing kangaroos were taken 400m from our home on one of the northern suburbs golf courses.  It is very common to see kangaroo in WA and whilst it is now illegal to hunt them, sadly this doesn't prevent a large number from dying on the roads.
This beautiful little bob-tailed lizard was found in our garden. Unfortunately to the detriment of wildlife, the northern suburbs is growing at a vast rate and what was once habitat is now a sprawling mass of houses. This little beauty was carefully removed and placed back into the bushland.
This preying mantis found its way into our house on the Christmas tree – which we cut down at a local farm. Its movements are exceedingly slow and jerk-like.
This beautiful bird, which is a 28 parrot, was a regular visitor in our garden and we left a little pile of sunflower seeds for him every few weeks.
Outback Splash
20 minutes east of Joondalup in Bullsbrook is the Outback Splash; a waterslide park with loads of slides and sprays for kids as well as sun loungers for parents. There's also a maze opposite.
Hillary's
Hillary's is quite popular as the restaurants and bars sit over the ocean in the harbour. The waterfront Hillarys area is home to Hillarys Boat Harbour and the adjoining Sorrento Quay Boardwalk, lined with sushi bars, burger joints, cafes and seafood restaurants.
Waneroo Botanical Gardens
The botanical gardens are adjacent to a mini-golf and cost $2 per adult to visit.  Very pretty and clearly a lot of effort has gone into developing them. It's a hidden gem for taking some quiet time to appreciate nature.
Studmaster Park
A real hidden location for a small, locals-only, play-park that borders on Lake Joondalup. It's very peaceful and pretty with birdlife and clusters of shady trees.  There are two ponds and it's piece de resistance is a wooden walkway that leads to a double-storey lookout. At sunset, you can get some amazing photos here.
Yanchep
Not only does Yanchep have a gorgeous beach and lagoon, but it is also home to an enormous national park, housing a plethora of fauna and flora. The kangaroos can be encouraged to come within touching distance, although you're asked not to touch them, and we have even seen a long-necked turtle in the Loch McNess – I kid not! Yanchep National Park is also home to some caves, although I was never able to visit, an Aboriginal experience which gives a brief overview of the tools Aborigines used, and some great walkways.
Yanchep beach, like many WA  northern beaches is partially reef, which creates a lagoon at low tide. Great for fishing on, the lagoon heats up and is a safe haven for children learning to swim. The crystal clear water really is this colour! One of the many natural beauties of WA.
Yanchep lagoon. Taken with an 8mm fisheye lens.
Two Rocks
is the most northerly suburb of Perth's catchment. It was once home to Atlantis marine park however it shut its doors in 1990 and there are but a few remnants remaining. Neptune can still be seen in a car park, looking west across the ocean as can Charlie Chaplin. A strange sight if you venture that far north. It is now home to a marine and an increasing housing estate. It has beautiful beaches and as its name suggests, two rocks marking the nautical entrance to the town.
---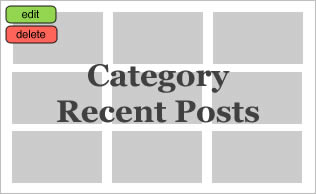 ---
Road Trip Around Western Australia: East Perth
Just before the mouth of the Swan River, it merges with the Canning River. For 6km the banks and wetlands are a regional park.  Nestled on the banks, near kent street weir, is an eco-centre which promotes awareness of the environment through workshops and community events.
There are a number of walking and cycling paths as well as a miniature steam train. The wetlands provide colour in the winter and are home to a variety of different birds. The river can be canoed, although you must be able to carry your canoe across the weir!
Perth Hills
To the east of Perth are hills  (the Perth hills), the start of the Darling Range, a set of mountains that run from the Swan Valley all the way down to Boddington (far south-west) and where was once a fault line.
The high grounds of the Perth hills 24km east of Perth, include places like Mundaring, Kalamunda and York make for some interesting water cascades in the winter months and also deciduous trees!
Kalamunda Park
Deciduous trees, only introduced in the last 200 years by European settlers, do not generally exist in Perth, however, there is a little park in Kalamunda that turns the most amazing shades of orange and red during autumnal months. It was a lovely visit as it brought a little bit of home to our doorstep.  Kalmunda Park where deciduous trees bring a bit of European Autumn to Perth.
Mundaring
The hills play host to a national park, Sir John Forrest National Park. It was the first declared national park in Western Australia (only the second in Australia) and as early as 1898 was reserved for conservation. Until 1966 it was divided by the eastern train track and still bares remembrance to those days by maintaining old embankments and the Swan view tunnel, all of which are now heritage trails.
Lesmurdie
Slightly further south from Mundaring and Kalamunda, is Forrestfield, birthplace of the 50m Lesmurdie falls and brook. During summer months, when temperatures often reach 46 degrees centigrade, the brook is virtually dry. These photos were taken just as autumn hit in April and, as you can see, they were still running slowly. There are several places up the river where you can get in a paddle before admiring the large fall.
Guildford
Guildford forms part of eastern Perth however doesn't quite fall under the Darling Ranges. It comprises its own geographical region of the Swan Valley. There are fourteen suburbs within the Swan Valley including Guildford and Brigadoon. The Swan Valley is noted for its fertile soil, most uncommon in the Perth region, and the recent tourist destination it has become with vineyards, breweries and food establishments.
Guildford's European history dates back to 1829, however Noongar history in this specific areas has been carbon certified to dating back more than 40,000 years.  It has maintained some of its colonial style architecture and is home to The Garrick Theatre which is the oldest operating theatre group in Western Australia.
Guildford is also home to the pit-fired, gourmet restaurant-café of Alfred's Kitchen. Laying claims to the best burgers in Perth, I don't think they're wrong! If you get a chance to visit, do so. The burgers are huge! We ate burgers from Alfred's Kitchen (before we became vegan) and it's reputation proceeds it. You can grab the burger, sit next to the bridge and watch the sunset.
Brigadoon
Bells Rapids walk trail is situated at the point where the Avon river meets the swan river, near Brigadoon. It is a popular picnic place on the weekend as children can paddle in amongst the rocks in the river.
During the summer months the rapids disappear, leaving the equivalent of muddy puddles, almost!  However in winter when the water is thundering past, it is noted as being one of the best vantage points for the annual 'Avon Descent' white water event. Popular in winter months with kayakers, it is also a photographer's paradise.
Whiteman Park & Caversham Park
Caversham Wildlife Park showcases many of Australia's unique native animals, including koalas, wallabies, possums, Tasmanian devils and wombats. It's gives kids the opportunity for a close-up encounter with some iconic Aussie animals.   Whilst we were here we also saw a sheep being sheered and a sheepdog and a kelpie rounding sheep up.
Whiteman park has a brilliant kids section for smaller kids to explore as well as a large wooden bridge and a river where you can spot frogs.
---
Road Trip Around Western Australia: The South West 

Now we take a jump, a mere 2-4 hours south of Perth, into the south-west corner of WA.
Serpentine Falls
The Serpentine National Park is on the Darling Scarp, approximately 55 kilometres southeast of Perth. The depth of the falls has been undetermined and is shrouded with conspiracy and enigmatism. The 4,387-hectare (10,840-acre) national park's main feature and most popular tourist destination is the Serpentine Falls, a series of waterfalls in the upper reaches of Serpentine River.  You can swim and picnic here but do not climb the rocks!
Boddington
Two small places located in the north-easterly, south-west corner are Boddington and Wellington Dam. Quite literally, in the middle of nowhere. Not entirely sure of its history, I googled it. Given Western Australia's links to the UK, I had presumed that it had been named by some Manchurian who was missing his ale, however, it transpires the name was a farmer in the 1860's.
It is now centre of the agricultural and timber district although once had a gold mine. There is a bridge built over the Murray River, once housing a train it is now a road bridge, which is home to peculiar trees growing in the river and an unusual bird, the musk duck. Described as "a very strange bird" in most ornithology books, the male develops the flap underneath his chin.
Wellington Dam
Set in the Collie River Valley, the Wellington Dam was constructed in 1933 to provide water to the southern towns and the hydro-electric power station was later built in the 1950's. The basin holds a staggering 185 gigalitres of water!
Collie
If you fancy staying in a rural community that looks like it hasn't changed in the last 100 years, head over to Collie.  Historically Collie was Western Australia's most important coal mining town. It has a replica coal mine which allows visitors to experience what life was life underground (all the coal in the area is now mined by open cut) and there is a Steam Locomotive Museum beside the modern visitor centre.
---
Look for cheap accommodation around Collie.

---
Geographe Bay
Encompassing Geographe bay in the north, the Margaret River in the centre, the shire of Augusta in the most south-westerly point of Western Australia and easterly across to the great southern region of Denmark and Albany. The south-west of WA is at contrast to the rest of WA. Quieter and less busy with lush, rolling, green fields, hills, livestock grazing and a friendliness that you don't get anywhere else. Can you tell that it captured my heart!?  Just so you can get your bearings, here is a local tourist map of the area
Geographe Bay is about 220km south of Perth. It was named by a French explorer in 1801, Geographe, after his boat. The bay is a huge expanse of shallow water which ranges from Bunbury across to Cape Naturaliste. The bay is mostly protected from the rough Indian Ocean which makes it perfect for snorkelling, diving and swimming. The bay is teaming with sea life, from dolphins to starfish.
Bunbury, the northern end of Geographe Bay, was originally a busy port connected to a thriving rail system, servicing the industrial rural community. Although the port is now gone, Bunbury is still the third largest city in WA. Bunbury is a quaint city, with a thriving coffee shop culture, a great farmers market, an unusually tall, triangular building in its centre and a dolphin discovery centre where you can stand in the water and watch the dolphins being fed.
Busselton
Busselton is located in the centre of the bay and plays host to the longest jetty in the southern hemisphere. At nearly 2km long and with an aquarium at the end it makes for a great day out. The aquarium is actually inbuilt into the ocean. The jetty has a tram but it's always good to walk at least one direction. It is usually full of fisherman excited to show off their catch. Busselton is a tourist hot spot in the summer and hosts a huge number of families on their summer vacation. It is also home to WA's Iron Man, where competitors swim the length of the jetty and back.
First built in 1853 the history of the bridge comprises a frequently sad tail. There were often documented small fires, yet the jetty was totally destroyed in 1978 by a cyclone, then in 1999 an impressive 65m of the jetty was destroyed by a ravishing fire and later in 2004, a storm further damaged it. $9m has since been raised to preserve and protect this iconic symbol of WA's south-west.
Busselton is home to some delightful campsites, although book early, which host an array of local wildlife. From little fairy wren birds up to possums, there is always something to see. This is not the best photo but this little possum slept in the tree above our camper van with its baby. You can just see its nose and ear poking out.
---
---
The Margaret River
Just south of Geographe Bay is the Margaret River. It's a little place of sheer beauty. A place that totally captured my heart and soul. I would have sold everything just to live there in a tent, alas it wasn't to be, but it is a magical place full of inner beauty and kindness.
Rich in green grass, rolling hills, vineyards, amazing restaurants and breweries, caves, two lighthouses and the most picture perfect beaches and waves that I have ever seen. To say that I was devastated at leaving Margies is an understatement. My words certainly cannot do it justice, but maybe my photos can?  There are so many little pockets of beauty within the Margaret River that make it such a unique and enthralling place, it is hard to know where to start.
The Margaret River itself is a small meandering river that runs through the centre of the town and ends at the river mouth of Prevelley. Margies, as it is known to the locals, is renowned for its huge waves and it rarely disappoints! Even Kelly Slater described them as some of the best waves he'd ever surfed.
Confusingly, the town and the area hold the same name and although the area of the Margaret River commences in the north with Dunsborough and the quiet, white-sanded covey bays of Eagle Bay, Meelup Beach and Bunker Bay, the town is about 30 minutes south.
The northern inlets of the Dunsborough area (Cape Naturaliste) host white sand, turquoise seas, fish, rays and dolphins swimming around and some of the cutest little waves to be seen.
Bunker Bay
White sand, crystal calm waters, the occasional ray. This is possibly the most picture-perfect beach in the Margaret River. It's idyllic for kids and perfect for snorkelling and paddleboarding.
Bunker bay café-restaurant serves up some delicious food and some of the freshest fish I have tasted.
Meelup beach and cove are the ONLY north-easterly facing beach in the whole of WA. This beach has great significance to the Wardandi people who named it Meelup 'Place of the moon rising', because the full moon appears to rise out the sea on a few days of the year. Meelup is also home to various species of marine bird. These rocks was amass with cormorants basking in the evening sun.
Cape Naturaliste
Ambling across the coast brings you to Cape Naturaliste, sadly I cannot find any photos, but the lighthouse is very impressive and looking out across the sea you can spot whales (Sep-Dec) from high up on the cliffs.
Whilst we were there we took two whale-watching cruises with Naturaliste Charters, one from Augusta and the other from Dunsborough. It is the most remarkable sight to see whales and their calves breaching. If you ever get the chance to see whales in their natural environment, I would wholly recommend it. It really is an amazing sight and the crew at Naturaliste were very knowledgeable.
A mother and calf, swimming near Dunsborough.
Sugarloaf Rock
Sheltered by calm waters, the accessible HMAS Swan is one of the largest wreck sites (113m long and 13m wide)  in the southern hemisphere.  Deliberately sunk in 1997 it is popular with divers due to the abundance of marine life.  The list of reported fish seen include; Bulls-Eye fish, King George whiting, Brim, Samson fish, Blue Devilfish and Sweep.
The triangular-shaped Sugarloaf rock, just south of the lighthouse, is a big tourist attraction. A large rock that dramatically looms out of the ocean. Apparently, it is called "Sugarloaf Rock" because it resembles a sugarloaf, which was a traditional means of producing and selling sugar in the 19th century and was made into a cone shape. If you don't believe me, you can look on Wikipedia for a photo! Regardless, it makes for an enjoyable afternoon. One evening as we arrived too late to capture sunset so I decided to stay for some star shots.
Although I have seen two brave divers in the area, most people stay away from the swells and rips.
Smith's Beach
Smiths Beach and Canal Rocks, near Yallingup, which are within 10 minutes drive of each other, couldn't be less alike. Smiths Beach is long and sandy bay providing both swimmers and surfers with crystal clear waters and gently rolling waves.
Canal Rocks
on the other hand is an expanse of rugged granite, deposited carelessly around the sea, which has formed a canal between them.  Climbing these boulders can be deceptive, watch your footing and maybe don't look down! Good fun to while away a few hours. You can also cross the canal on a bridge and watch the power of the waves surging through.
Injidup
I have lots of favourites down in Margies, however, my favourite large wave where you can frequently see both bodyboarders and large fish, is Injidup.
I couldn't quite believe my luck one day when we arrived, to see this! These waves were huge. Probably the biggest single wave I have ever seen. Now, I think these waves easily measured upwards of 10-15 feet, however a gentleman photographing with me suspected closer to 6. I'll let you be the judge of how big they really were.
Moses Rock
My favourite beach in Margies is a little spot, rarely swum because of the sheer number of rocks and the swell is usually quite big, called Moses Rock. Because of this, Moses rock beach provides with plenty of safe rock pools for exploring  and you're nearly always guaranteed a great sunset. I find it a very calming and serene place to be.
Some of Western Australia's historical buildings have been preserved by the National Trust. One of those houses, 'Ellensbrook,' was built in 1857 by the Bussell family who bred cattle and sold the meat and dairy products. The homestead was chosen due to the access to freshwater from the close by Meekadarbee cave and falls. In Aboriginal legend, the cave is where the spirits of Aboriginal lovers, Nobel & Mitanne live. According to the Dreaming, if you listen carefully you can hear their laughter.
Ellensbrook house contains many of the original features, including ceilings packed with wood shavings and fireplaces. Sadly this is the only photo I have from Ellensbrook, as I foolishly forgot to put any SD card in my camera!!
Prevelley
At the mouth of the river, Prevelley, is surfers point. A paradise for those looking for epic waves.  Taken on an incredibly blustery day, these waves were pumping and only a handful of courageous surfers actually made it into the water.
Margaret River Market
The town of the Margaret River is a hotspot for eco-tourism. It has beautiful cafes, serving nutritious and environmentally sustainable food as well as hosting a weekly farmer's market. From fresh French patisserie to south-east Asian samosas, from soap to clothes and oats to maple syrup, not forgetting fresh veggies and everything in between. There is even local talent every week to tantalise the eardrums. . In short, it is a foodies delight.
Bahen & Co chocolate make chocolate using vintage equipment and only two ingredients! Their key is to create chocolate that exhibits ancient aromas and flavours and carries the senses back to the times of the Mayans, Aztecs and Incas.
Yallingup woodfired bread is baked freshly every afternoon in a traditional manner. No chemicals are used in the processed and they have been accredited with biodynamic status.
The Margaret River has an abundance of vineyards and breweries, so many that I couldn't possibly visit or name them all!. A favourite brewery of ours was aptly called 'Cheeky Monkeys' and of course my own little cheeky monkeys thought its outdoor play area was great. We on the other hand, basked in the sunshine and indulged in a spot of tasting!
Shops, Restaurants to Visit
Cheeky Monkeys sharing platter and taster selection.
My children's favourite gourmet shop was the Margaret River chocolate shop (before we banned sugar!), where they could try and buy various bits of chocolate.
At that time, I adored visiting Gabriel's Chocolate. I found it to be less processed (higher cocoa content and less sugar) and I just loved this map they painted on the entrance wall, showing where the beans came from.
Gnarabup & Redgate
Heading back onto the coast, brings us to Gnarabup Beach and Redgate beach. Although both are typically surfing beaches, they can be walked around and Redgate beach has huge rocks which can be sat upon and climbed.
Picturesque walk onto the northern side of Redgate Beach.
Contos field campsite
Working our way southwards we get to Contos field campsite. You can gain access down to the rocky beaches but most are strictly no swimming. Contos has no running water, so campers must provide their own. It is literally camping in a big field, very back to basics but a great experience for those that want it. Although thankfully there is a toilet block – hole in the ground toilets!
My second attempt at panning, trying to capture two of my children running around one of the fields. If nothing else, WA can give children an enormous sense of breaking free and enjoying the outdoor lifestyle.
Boranup Forest
Stretching from Contos down to Hamelin Bay, is Boranup Forest. A whopping 50 acres wide it provides 4x4ers and amblers with scenic distractions. Boranup drive stretches through the centre of the forest and is suitable for cars alike, although expect to be shaken and bone rattled. There are many smaller tracks venturing off into the forest which are 4×4 only.
The area was logged and almost deforested between the 19th and 20th centuries. The 60m tall Karri trees which stand there now, were part of a re-forestation project that occurred when logging ceased in the 20th century. Springtime brings the forest into a life form of its own with the budding of lillies and intense green mosses. The forest is silent except for the buzz in the air of flying insects and the chatter of birds.
Boranup Beach
Only accessible in a 4×4 and with some serious offroading skills;  40% angles, manoeuvring over rocks and along cliff side tracks, you'll arrive at Boranup beach. The rain was hammering down but that didn't deter us from exploring this little inlet. We were the only people here!
---
---
Augusta
The most south-westerly point of Western Australia is Augusta. Originally sighted in 1622 by the Dutch ship 'Leeuwin', Augusta wasn't formally founded until 1830. One of the first families to arrive in that area was the Bussell family who built Ellensbrook.
Now it is a seaside town which attracts holidaymakers with its beautiful white sand beaches and relaxed way of life. It is famous for being the last town before Antarctica, although it is incorrect that it is where the Indian Ocean meets the Southern Ocean. This happens approximately 400km south.
The Blackwood river splits Augusta into east and west. The river forms an inlet and even boasts two habitable islands with their own car ferry. There is a huge array of wildlife living on the river, including dolphins.
Augusta Lighthouse
Augusta also hosts a lighthouse. In 1986, the building of the lighthouse was completed in a bid to make shipping safer over the perilous granite rocks that jut far out into the Indian Ocean. After 23 ships met their fate in the water, I wonder how many more have been saved!?
The lighthouse was one of the last in the world to be manned and only switched over to electrical operation in 1982. Aside the lighthouse are the keepers cottages, one of which has sadly not been maintained, and a waterwheel slightly further away which once provided fresh water to the cottages. The water wheel is now encrusted with limestone although the water is still pumped electronically.
On a calm day, the whiteness of the lighthouse stands crisp and high contrasted by the blue sky. However, it can be incredibly windy at this bleak and isolated spot and it is not hard to imagine ships in trouble, having seen the waves crash over the peninsula. At 39m tall and 56m above sea-level, the lighthouse is the tallest in WA and the third tallest in Australia.
Cape Leeuwin's Water Wheel
A historic waterwheel used to supply the nearby Cape Leeuwin Lighthouse keepers with water is still visible on the shoreline.
Pemberton
In between Augusta and Denmark, is the Pemberton Tramway; a tourist railway which rides tourists through deep forests and picturesque countryside as well as recreating the history of the timber railways that were so important to the region's development and growth.
Whilst you're there don't forget to pop in on the Gloucester Tree. A giant karri tree in the Gloucester National Park, it stands at 58 metres in height and is the world's second tallest fire-lookout tree. If you're brave enough, you can climb up to a platform in its upper branches for views of the surrounding karri forest.
Road Trip Around Western Australia: The South-East
Denmark
Four hours east of Augusta and having driven over little but national park and forest, you'll arrive in Denmark, one of the most southerly towns of WA and forming part of the Great Southern region. Denmark is situated on the Denmark River surrounded by rugged coastline and towering forests. Described in the guidebooks as "hemp wearing and tree-hugging", I totally fell in love with the friendliness of the locals and their mentality. They even knit trees little sock-like blankets! I never found out why, so if somebody else knows, please let me know?
Heritage Rail Bridge
Take a stroll across the bridge and meet the heritage trail on the north side of the Inlet. Home to the Black Swan, Western Australian Pelicans and Red-Tailed Black Parrots the Inlet is a haven to birds from both hemispheres.
Greens Pools
Denmark is beautiful. Words fail to describe just how perfect it us. It almost verges on totally unspoilt. I will let the serene and calm photos of Denmark's Greens Pool speak for themselves.
Elephant Rocks
A few hundred meters from Greens Pool, William Bay, are Elephant Rocks. From certain angles the three rocks look like a herd of elephants.
Valley of the Giants
The valley of the giants is Denmark's top tourist attraction. The name originates from the giant red tingle trees growing there, some of which are 16m in diameter. There is a boardwalk meandering around and sometimes through the base of the trees and a treetop walk, for those brave enough.
The treetop walk is a series of sixty metres, lightweight steel trusses. It is 420m long and at the highest point, you can look a staggering 40m below you. It is not for the faint hearted though as when the wind blows, the walkway can sway around!
Denmark was a quiet haven and we stayed in a house, nestled deep in the woods. It was a metropolis of wildlife, not just kangaroos and birds but also possums and the endangered bandicoot.
Albany
Albany is about 45 minutes east of Denmark, although it was initially called Frederickstown its name was changed some five years later. Originally a military outpost, it later saw its fortune in whaling although today it is a sustainable hotspot of wind power, powering up to 80% of the town's electricity through windmills. You can visit Albany's Historic Whaling Station down on the seafront or even go out on a whale-watching cruise.
Much like Denmark, its shores are pristine with white sand and rocky inlets although the town itself boasts a much more city-like atmosphere with bountiful restaurants and shops.
Albany still has a strong military connection and remembers its fallen personnel with the Desert Mounted Corps Memorial of a light horse, situated in the summit of Mount Clarence. Once home nr Suez (Port Said), Egypt, it was badly damaged in the uprising of 1956 and was shipped back to Albany, where it was re-cast.  Albany held the first ever Anzac day dawn parade and the tradition quickly spread around Australia. Visit the National Anzac Centre a short distance out of the town. The Desert Mounted Corps Memorial is at the top of a steep stair walk, an avenue of honour, (although you can drive up to the top too) where you can look out over Albany and the coast.
You can also walk the gangplank aboard the Brig Amity, a replica of the vessel that carried settlers and convicts to establish the first European settlement on the west coast of Australia in 1826. Alternatively the Mundrabilla meteorite, weighing 3.5tons is in the Museum of the Great Southern.  If you fancy some whisky, the great Southern Distilling Company is not too far away.
One of Albany's biggest attractions is the Torndirrup National Park, a wild and rugged coastal park known for its spectacular wave-carved rock formations including Natural Bridge, the Gap, and the Blowholes. Lookouts and walkways connect these natural attractions.
If you're looking for an adventure like no other then Albany is also home to the start of the Bibbulmun Track which stretches almost 1,000 kilometres (621 miles) between Albany and Kalamunda and is one of the world's great long-distance walking trails.
---
---
Road Trip Around Western Australia: The North-West Coast

So, now we venture north of Perth's catchment and head up Wanneroo Road towards the Indian Ocean Drive.  In comparison to the south-west, the north-west is sparse, towns are less populated, the areas are less developed and thus further spread out. Towns are often based around river mouths (Guilderton) or near fishing ports (Seabird, Ledge Point) and the areas are isolated and rural with just one road connecting them. The temperature changes slightly, it gets hotter, the wind is less and the flies are more!
Guilderton
Guilderton, or Gabbadah as it was originally called, is located at the mouth of the Moore River. In the summer the river dries up, leaving a lagoon with a dividing sandbank between the sea and river, however, in the winter, the two are connected. Besides a caravan park and one shop, there is little else however I thought I would mention it, as its history is poignant to the Noongar people.
In the early 1900's Aboriginal people were banned from entering Perth and instead were rounded up and sent to the Government controlled, Moore river 'internment camp'. Although originally intended to be used as a farming settlement for up to two hundred Aborigines, the land was unsuitable for cultivation and nothing grew.  The camp's purpose changed and 'residents' (frequently mixed-race Aborigine children) were brought there against their will, in what is now dubbed 'the stolen generations'. The inmates were forced to adopt a strict segregation of sexes, including male children forcibly removed from mothers, and people were not premised to leave the camp. Health conditions were poor and the Noongar people suffered three hundred and forty-six deaths between 1918 and 1952 of which 42% were children aged 1-5 years.
In a final fate of irony and ignorance, the government handed camp control to a Methodist mission where emphasis was placed on christian training and guidance. Thankfully in 1974 the land was returned to the Aboriginal Land Trust.
New Norcia
Situated 123km upstream of Perth, on the banks of the Moore River is New Norcia; Australia's only monastic town.  Founded in 1847 by Spanish Benedictine Monks, the town has had many purposes over the years including; a mission, a monastery, a provider of education and now as a place of spiritual retreat.
The Benedictine monks continue to live in the monastery and run the town's culinary enterprises. The monks of New Norcia live according to the guidance and rhythms of The Rule of St Benedict, and are referred to as 'Benedictines'. Unlike many priests and nuns, monks do not join an 'order'  but instead join an autonomous monastery where they promise to remain for the rest of their lives.
It is a very strange area and if you walk around, you can see old, metal beds rusting in outhouses and it all gives a very sinister feel to it. I didn't like it at all.
Abuse at New Norcia
Western Australia's Benedictine Community of New Norcia rated among the worst for historical child sex offenders.  7% of priests from all Catholic Church authorities who ministered from 1950 to 2010 across Australia were accused of child sexual abuse, but for the Benedictine Community of New Norcia, the amount was  21.5%.  In the 1950's, 17.6 per cent of the Benedictine Community of New Norcia was subject to an allegation, compared to a 2.7 per cent of priests of all Catholic Church authorities with priest members in a ministry that was subject to a claim.
New Norcia Heritage Trail
The easiest way to explore New Norcia is to follow the two short heritage trails (combined they take about 3 hours) which are detailed in the New Norcia Heritage Trail: The Development of the Benedictine Settlement at New Norcia, Western Australia. You can buy a map of the route from the shop.
Lancelin
The firs tthing you'll see as you approach the township of Lancelin, are the dunes! Rising high above everything else, the white sand glistens in the almost continual sun.
Approximately 60-90 minutes from Perth, the town originally grew from the cray fishing and crabbing industry. Today it is still a thriving town with a busy adventure industry around diving (shipwreck from the 1600's), kitesurfing, windsurfing, sandboarding, 4x4ing and skydiving.
Lancelin has an island, registered as a nature reserve, which is home to sea lions and a number of seabirds. It's a haven for spotting wildlife, from duggites (snake) to dolphins.
Lancelin is where we chose to spend our penultimate weekend in Western Australia and it didn't disappoint. With beautiful beaches for the kids to bodyboard, dolphins swimming close by and a phenomenal sunset, we were all happy. The area of Lancelin is almost surrounded by high sand dunes and provides a very tranquil area, great for recharging the batteries.
Check Out These 17 Tours and Activities to Experience Lancelin Sand Dunes
Southern Bee Keepers Nature Reserve
For an area that is dry and dusty and in some cases barren, it's a surprise to realise that this area is habitat to an enormous range of wild and indigenous flowers. Access is off the Indian Ocean Drive and it's a great stop off to admire what grows.
Cervantes
Cervantes is the northern neighbouring township. Slightly smaller than Lancelin, its population is approximately 450 people. Close by is the Namburg National Park and the Pinnacles. With 250,000 visitors a year, the Pinnacles are a pivotal part in the tourist industry. The best time of year to visit is in Spring when the wildflowers bloom into life and cover the locality.
The Pinnacles are a natural creation, formed by wind-blown sand, covering roots and rain cementing the plant, turning it into soft limestone. It is a desolate area, in the middle of nowhere and save for the odd emus and cockatoos there is little other wildlife to see.
However, it is a spiritual place where one can go to find oneself and see the strange-looking columns glow in different colours. At both sunrise and sunset, the Pinnacles change colour and reflect the light in unusual and often spooky ways. You can drive around in a normal car as there are designated driving areas, yet once the sun has gone down becomes deserted and pitch black. The perfect conditions, for those interested in the night sky.
Jurien Bay
26km further north and 2.5 hours north of Perth is Jurien Bay, at the start of what is described as the wheat-belt area of WA. We are first treated to a glimpse of the beauty of Jurien Bay from the road, high up on the dunes.
Jurien Bay is widely renowned for its bay which is teeming with crayfish. Originally built as a fishing port in the early 1900's, permanent residencies were not actually built until fifty years later. Due to a lack of water supply the town didn't really take off until the 1990's, where it grew due to fishing. It's population is now above a thousand residents many of whom are of retirement age. Since the construction of the Indian Ocean Drive, Jurien Bay has become much more accessible and becomes a tourist hotspot for Perth families looking for quiet and protected beaches on the weekend. Jurien Bay boasts a natural beauty of lush green vegetation, turquoise seas as well as sand dunes.
The very first time we visit Jurien Bay was in August 2012 which is winter. We'd only been in Australia for ten months and it was our first trip away. Despite being winter, the kids stripped off and ran around in the waves in their pants. It was still a balmy 20*c, which is equivalent to a UK summer.
Jurien Bay is an area of rich biodiversity hosting both a marine park and a national park. Rare birds, such as these white tailed black cockatoos can be seen in the trees around the bay. If you're up for an adventure of a lifetime, you can swim with humpback whales from 1 July until roughly October.
Things to do in the area:
Cycle the 14-kilometre Turquoise Way Trail 
Sand Duning
Air Adventure
Drovers Cave National Park
Check Out These Other 8 Adventure Activities To Do In The Area
Port Denison
So now, we embark on a huge journey all the way up to the town Denham, Monkey Mia and Sharks Bay. It was a journey that we split into sections on the way north, however when we were heading south on the way home, we drove for nine solid hours!! It was worth every bit of that torture. We left the delights of the sleepy fishing towns, connected by the Indian Ocean Drive, and headed for highways of the mid-west.
Although we only took a lunch stop here, the town looked very nice.  A quick dip in the Indian Ocean, just south of Geraldton, in the crystal clear, warm waters and then we hit the road again. One of the things I cherished most about Australia was that we could pull up somewhere, strip the kids off, they could splash around and then we'd get back in the car. It was such a good time for us and I hope it will be for you too.
Geraldton
Geraldton is the largest city within the mid-west area, however, at nearly five hours north of Perth, it is often neglected by tourists. A population of over thirty-five thousand gives this coastal dwelling a city-like feel. Sadly there wasn't time for us to explore Geraldton and we headed slightly inland to Northampton, where we discovered the old Sacred Heart Convent, which is now used as a backpackers stop-off. Despite being built in 1919 it has been preserved well.
It isn't long until the roads become dusty, start to turn orange and the flies swarm around anything that moves. The air is exceedingly dry and the heat is high! Don't think about venturing anywhere without a fly net around your head and a bottle of water in your hand. It really could be that dangerous!
It is such a long drive up here from Perth and stop-offs do become much more infrequent. Two that we stopped off at were the Overlander Roadhouse and the Billabong Roadhouse. It's a really good idea to make a note of the roadhouses before you leave so you know how many kilometres you have in between each.
Whilst we stopped at the Billabong Roadhouse we saw these budgies over the waterhole and later we saw some wild goats taking a drink from it.
We spent the night on a farmstead, slightly inland in a place near Binnu! It was enough for me never want to venture there again and I consider myself to be quite a seasoned traveller.  Think flies trying to eat my eyeballs, a lizard in bed with me, rats outside the room and a frog hopping onto my bare bum from in the toilet! I love nature, I just don't want it sharing my bed.
Fortunately, Binnu saved itself somewhat by providing me with some sunset shots across the countryside.
---
Stay Near Binnu
---
Denham (road trip around western Australia)
Now we head four hours north, up to the Francois Peron Peninsula and the town of Denham. Hitting the road, as it was, we saw kangaroos, not an unfamiliar sight in WA, however, we also spotted a dingo in the bushland and an emu seeking shelter underneath a roadside bush. One of the reasons you're requested to avoid driving at night is because the roads are so dark and these creatures have no road sense. The chances of hitting one are high.
831km north of Perth, Denham is the westernmost town of WA.  Denham was first discovered in 1616 by a Dutch explorer but wasn't inhabited by Europeans until the 19th century when it became a pearling camp. Nowadays Denham survives mostly on tourism, where it is reported 250,000 tourists flock every year. It is very remote, with only 600 inhabitants and much of the land inaccessible to cars that are not 4×4.
There is no permanent medic within the town, instead, they rely upon a fly-in-fly-out practitioner who visits for two days per week. All other emergency services (fire, ambulance, SES and marine rescue) and manned entirely by volunteers. The town's electricity is powered by a wind-diesel power plant with many rural properties and businesses using their own solar-generated backups.  Denham itself hosts a pretty little beach with a flat sandy bay and clear waters. Perfect for snorkelling and small kids alike.
The main attraction of staying on the peninsula is Monkey Mia, a scientifically led resort where dolphins visit to be fed twice a day. I had some reservations about feeding wild animals so we went along to see. There's no doubt that the resort love and cherish these animals but I do still have reservations about the benefit of feeding them.
Dolphins and pelicans share the waters alongside cheeky little ghost craps. Monkey Mia is a purpose-built resort with hotels and restaurants, however, it is still aesthetically pleasing to the eye!
These harmless little ghost craps can be seen on the nearby beaches as well as pelicans.
Eagle Bluff
Eagle Bluff, 10 minutes south of Denham, provides a high, cliffside, vantage point from which to spot marine life such as rays, sharks, turtles and dugongs, as well as reptiles such as lizards. A boardwalk snakes around the cliff providing a 180 degree view.
It's hot and arid up there but keep an eye out for wildlife. We some amazing lizards.
Aboriginal stories tell of a time when the sea did not reach the land here and they were able to walk over the island to feast upon bird's eggs. It is no longer possible to access the water from here, however, Whalebone beach offers access, so long as you don't mind sharing the water with the marine life!
Whalebone Cove & Beach
We all happily snorkelled from Whalebone. It wasn't until after Rich nearly stepped on a shark, a tiny-little reef shark, that he realised quite how camouflaged they were. From high up on the rocky hill, you can sit and watch the turtles swim by.  A truly, inspiring experience.
The sharks are totally harmless and nothing to fear. You don't need someone on 'lookout duty', just get in and swim. On this beach, there are also some gorgeous black and white shells to spot as well as native plants.
Shell Beach
To the south east of Denham is a beach called, Shell Beach. At 110km long, it was a little wide to fit into my shot. It is a unique beach in that it is one of only two in the world to be entirely made from shells. In some parts the shells can reach up to 10 meters deep. Before tourism, the limestone produced from the shells was mined and used to build houses in the town of Denham.
Big & Little Lagoon
Our last stops are  Big & Little Lagoon, which is located a short distance from Denham and is almost circular in its shape. It was once connected to the sea, although now forms a popular fishing lagoon.
You can even walk from Denham on the Lagoon Point walk trail. Allow approximately 45mins to walk.
---
Stay In Denham On Your Road Trip Around Western Australia
Want to stay where we stayed? Click here to see the beach shack we rented and had a blast in.
---
And that's it… A Road trip around Western Australia from Denham to Albany With Kids
So, our whistle-stop tour around Western Australia is over. I hope that I have been able to demonstrate how diverse Western Australia is and how much it has to offer.
There are so many different places in WA, that I haven't been able to include them all and there were such a huge number of places I didn't have the opportunity to visit.
I'd love to hear your thoughts, so please leave a comment below if you enjoyed this post, alternatively share it on social media and tell everyone about it.
---
Click on these links if you're looking for tips on how to book cheap flights to Australia, searching for tips on how to find cheap accommodation in Australia or how to pack for a road trip. 
---
Ready to start your road trip around Western Australia? Get cheap flights with Kiwi.
---
See How

Easy it is

to Pin this Post of A Road Trip Around Western Australia
Fancy a Road trip around Western Australia? Add this post to your Pinterest board here.