Stavanger is a gorgeously, quaint and elegant city on the bracing shores of Norway's Atlantic Ocean. If you're visiting Stavanger with kids and looking for things to do in this cutee little city, read on. Norway is a great country to visit and there's plenty to do, especially if you love the outdoors. Stavanger with kids is an easy travel destination with a surprising amount to do.
What Is Stavanger Like?
Stavanger is a small and interesting city; it was on the cusp of being remote and bit downtrodden when the oil industry took it over. As a result of the oil industry, the cost of living in Stavanger is HIGH and most accommodation is not budget, although there are some nice places to stay which I'll link below. We didn't eat out because we would have easily spent our entire weekly food budget on one meal but there are loads of small supermarkets that sell an excellent selection of food.
Many of Stavanger's streets are cobbled and pedestrianised which gives it a rustic feel. In July significant businesses close for a summer break and take off to warmer climates. Many of the big shops are still open but close early.
Despite it being mid-July, the winds that whipped off the sea were painful and cold. If you're on holiday in Stavanger with the kids, be sure to take many layers and wrap up warm.
---
Walk Around Gamle Stavanger With Kids
Old Stavanger, which is named Gamle, is a higgledy-piggledy delight to explore. The Old Town's warren of cobblestone, pedestrianised streets pass between stacks of 18th-century white, wooden houses. Lining the buildings are pretty window boxes and plant pots full of colourful flowers. This area was once home to the workers of the sardine canning industry which was the prevalent industry historically.
Whilst you're in the area, have a quick glance at the medieval cathedral, Domkirke. It has been recently restored and is thought to be the oldest medieval cathedral still in its original form. Not far from the old town and cathedral is Breiavatnet, a small lake with a fountain.
---
Hire A Car
In order to see the best that Stavanger and the area has to offer, you really should drive. We drove our own car on this occasion (from France) but if we can't drive we always hire through Rental Cars. They always get us the best deal and we've never had a problem.
---
Pop To Culture Cafe Saturdays
Every Saturday at the culture café (Brødregata 16 between 12:00 and 16:00) they offer an opportunity for kids to try food from around the world.
Countries and menus vary every week, you can find the list here. 
At the café, you can buy food from different countries at reasonable prices and experience the diversity with people from various cultures. There is also a designated play area for small children.
---
Find Street Art In Stavanger
Surprisingly for such a small city, Stavanger has more recently been dubbed the city of street art.
Stavanger hosted what is thought to be the very first street art festival in 2001, NuArt. Today, the festival attracts global artists and this year the city council donated €50,000 towards it. Stavanger is clearly a city with a modern goal!  Now the festival even has galleries at the Tou Scene arts center.
You can even book a tour of the street art with NuArt Street Tours. What better way to be introduced to Stavanger than with a guide however if you want to do it alone, here is an awesome map with all of the locations of street art.
---
Visit The Norwegian Canning Museum
The Canning Museum is located in the premises of the former canning factory. In this authentic factory environment, the production of canned bristling and fish balls can still be seen which might put some people off!
However, this is an important part of both Norwegian history and current life and children can get hands-on in this museum packing their own rubber sardines into cans.
---
Tour The The Norwegian Children's Museum
The children's museum deals with child culture and the history of childhood with vintage toys as well as a basement full of animal skeletons and stuffed wildlife. There are multiple levels with a castle on the third floor and watch out for the giant creepy doll.
---
Get cheap accommodation through HostelWorld. You can book private, family rooms as we've done all over the world.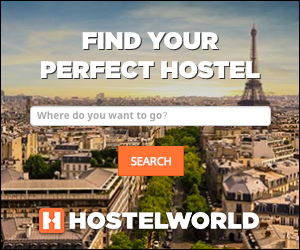 ---
The Maritime Museum
This museum sits in a gorgeous building right next to the harbour. It has tons of exhibits over multiple floors including 7,500 maritime artefacts, 350 paintings and 600 maps and model ships.
---
Visit The Viking House
Viking House offers a short VR film that recreates the Viking World. You can also meet Vikings dressed in traditional clothing and have a look at the Viking related products they sell in the shop.
---
Go To The Petroleum Museum
Whether or not you agree with petroleum production is another matter however this museum focuses on oil exploration in the north sea from its discovery in 1969 until today. The exhibits are all interactive and simulate rig working environments, documentary films, the world's largest drill bit and a half platform model!
---
Dig Around The Museum of Archaeology
What we liked about this museum is that it's constantly changing according to the season you're in. Each new season the museum is decorated in Viking tradition edifice. Well worth a visit for kids.
---
Flying to Stavanger With Kids? Get cheap flights with Skyscanner
---
Play At The GeoPark
Just outside Stavanger is GeoParken a park full of activities for kids; constructed and developed through recirculation of know-how, technology and objects from the oil industry. Bounce on the balls, climb on the structures or just take funky photos.
---
Hike the 4444 Steps Of Florli
Florli is a hydroelectric power station and the world's longest wooden staircase with 4444 steps. The steps follow an old pipeline that was built from 1917 – 1921 and used by the old Florli power station.
Well above the treeline, the view over Lysefjord and toward the Preikestolen massive is spectacular on a good day.  There is an alternative route, following the 100-year-old trail to the top.
---
Explore The Beaches Around Stavanger
The closest beach to Stavanger is Godalen beach although Vaulen Badeplass is also close by too. There are two other much bigger beaches within a short drive; Solastranden & Borestranda.
---
Take Photos From The Sverd i fjell Statues
Standing above a section of three coves on Hafrsfjord is this 1983 sculpture of three Viking swords. They stand at 10m high and were created to remember the battle that united Norway.
---
Enjoy The Gardens of Sor Hidle
Between 4th May & 21st September (closed on Sundays), this pre-booked tour on the island of Sor-Hidle will dazzle you with a unique collection of gardens that have myriad of colours.
The scenic boat trip through the local fjord from Skagenkaien in Stavanger takes 20 mins and you get a guided tour through the garden whilst their chef will tempt you with international cuisine specialising in local seafood.
Booking is essential at the booking office Skagenkaien 35-37.
---
Have Fun At Kongeparken
Kongeparken is an amusement park in the village Ålgård. It has over 50 activities from exciting rides such as a bob ride, the largest merry-go-round and Ferris wheel, as well as a chocolate factory and a taste of country life. Rides are based on height so check before you go.
We didn't visit but I'm told they also do a great Christmas themed park.
---
Fly To Stavanger Through Kiwi's Super Cheap Flights
---
Attend The May Jazz Festival
If you're visiting Stavanger in May with children you might want to visit the Jazz festival. They have at least a couple of international Jazz legends each year.
---
Feel Full At Gladmat
If you wanted a reason to visit Stavanger with kids in July this would be it!  Gladmat is Scandinavia's largest food festival and runs the second last week of July. They even hold cooking classes for kids.
---
Travel The Rodne Fjord
Take the Rodne Fjord Cruise and see Pulpit Rock (Preikerstolen) from the fjord and some seriously cool waterfalls.
---
Hiking Preikerstolen With Children
Preikerstolen is a relatively easy hike to do with kids and although it's exhilarating, it isn't too difficult. We did it with our three kids and you can read about that here. 
---
Where Could You Stay With Kids In Stavanger?
Stavanger is full of gorgeous houses and apartments to stay in. You can use this map to search for local accommodation. 

---
Other Things To Do In Stavanger
Other things to do in Stavanger with kids.
---
Pin This Post
Add this post to Pinterest and check out our boards too. 
---
Relevant Posts