Whilst we were at a week's long music festival near Tisno in Croatia, we decided to take the kids to the Fun Park Biograd which is half way between Zadar and Tisno. If you're visiting Croatia and looking for something fun (and child friendly) that doesn't involve beaches, islands, nature or water, this amusement park could be just the thing.
Where Is The Fun Park Biograd
The Fun Park Biograd is on Croatia's central western coast. It's roughly 40 minutes south of Zadar and 30 minutes drive north of Tisno.  Fun Park is Croatia's FIRST theme park and it opened its doors in 2017.
Tickets & Opening Hours
The park opens between April and October and has a range of opening hours from 12pm onwards. You'll need to check the link for the exact information.
Ticket prices range from a single, off-season, child entry price of 125 kuna ranging to a five person family, high season entrance of 750 kuna. You can purchase tickets online or at the entrance to the park. The park accepts credit cards and all the staff spoke perfect English too.
---
Where could you stay nearby? We like Tisno because of the shallow bays, clear waters and brilliant sunsets from the rocks.
---
Is It A Water Park?
The theme park, which spans over 45,000 square metres, has roughly twenty-six attractions in three themed sections – Pirate town, Wild West and Space. The park is also designed for three age groups – children, family and teenagers (with adrenalin rides).
As well as attractions such as roller coasters, carousels and water rides, the park also has a 30-metre high 'Adriatic Eye', like the London Eye, which gives a view over the park and Pašman island.
Are There Roller Coasters?
There are three large roller coasters;  Alien, Big Blue & Mine Train Coaster.  This cool links tells you all about the ride and also its history of relocation.  There's a number of smaller rides that don't classify as roller coasters but are still fun too. 
Although it isn't described as a water park, there are plenty of water elements. So if you go here, be prepared to get wet! I'd recommend taking a change of clothes and some towels. When we went the weather was a balmy 34*c every day, so the water was more refreshing than cold.
---
Need to get a car hire? Driving in Croatia is easy-peasy. Get a free quote with Kayak
---
Are There Age Limits?
There are both age and height restrictions on a number of the rides which you should be aware of. When we went our kids were aged 8, 10 & 14 and there were quite a few rides that our youngest child wasn't allowed on – much to her chagrin as she is by far the most adventurous!
Also no pets are allowed.
See here for age & height restrictions.
There Was A Foam Party
We actually went here for our son's birthday (as we were in Croatia at the time) and he was so excited to find there was a foam party. I think during summer months these happen at about 4pm most evenings but you'd need to check with the entrance staff.
Our Overall Experience
From Captain Hook's House of Horror to the crashing Bumper Cars, we spent well over six hours here and our overall experience was very good but I can imagine that if you were looking for thrill rides or aged over 15 years the park might be a little tame. Creation of the park has obviously tried to tailor a little bit of something for everyone and therefore if you're in the area, this is a good day trip that caters exclusively for kids. I wouldn't make a special trip here from the other side of Croatia but as we were less than thirty minutes away and it was our son's birthday, it was perfect.
Would we go again? Yes! The kids have already asked if we can go back and as we'll be in the area, it's actually a pretty fun day trip.
Check out what reviews people on Tripadvisor left for the park.
---
Looking for other activities near Zadar?
---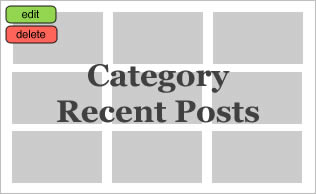 Add This Post To Pinterest
You can use this image to pin the post.
---
Get cheap flights to Croatia with Kayak
Or book a hotel through hotelscombined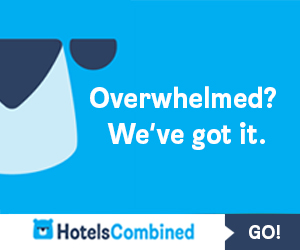 ---