Have you ever been somewhere that you really wanted to go? Only to experience something awfully underwhelming & incredibly stressful? That was our experience with the Pyramids of Giza (and to be fair the whole of Egypt) and I'll try to explain why so I can save you some of the hassles we did. What Not To Do In Egypt? I'll tell you.
What Not To Do In Egypt: Cairo
We'd travelled to Egypt from Jordan, via the ferry between Aqaba and Nuweiba and had pre-arranged a taxi that was supposed to take (according to Google Maps) 6 hours. The taxi was nearly 2 hours late in turning up, leaving us in the middle of a dirty port with people lurking in dark corners and watching our every move. I should have known at that point what Egypt had in store for us.
I realised the taxi was going the wrong way (according to my map reading) when it took us nearly 2 hours to get to St Catherine and we had to stop until 6 am to wait for the border patrol to open!  It took us 13 hours to get from Nuweibaa to Giza by which time we'd lost an entire day's exploring.
This is because many of Egypt's roads are still closed due to the threat of terrorism and you require permission to travel on the few that are open.
Tip to overcome this: Fly into Cairo and pre-arrange a taxi directly using your accommodation provider.
Dangers Of Travelling Giza Pyramids
We arrived into Giza at 4 pm; starving, dirty and overwhelmed by the noise and dirt. If you've never been to Giza, it's eye-opening. The narrow streets are crammed with noisy coaches, horses and carriages, camels, donkeys and the most manic, beeping traffic I've ever witnessed, all bustling for their place on the single/double laned road. If you thought south-east Asia was bad, this is a whole new concept.
I knew from travelling Morocco and to a lesser extent Tunisia, what to expect from Egypt but this was far worse than I had imagined. There was a hot wind blowing dust, debris and trash (mostly plastic) through the streets and into our faces. Side note: it got stuck in my hair. The smells were overbearing but the overwhelming noise was astonishing.
Top tip: If you've got kids who hate noise, maybe buy them some ear defenders although this might attract more attention. Definitely prepare yourselves for the onslaught of noise because it never stops!
We Booked Budget Accommodation: What Not To Do In Egypt?
Our hostel was good. The guy building it was doing a fantastic job and it looks amazing now!  However, he kept pushing tours on us. This is definitely a cultural thing and the Egyptians don't seem to understand independent travel.
I kept explaining to him that we'd walk or get a taxi but he was totally perplexed by this, as I was of him! In hindsight, maybe I was a bit too independent? Independent travel in Egypt is definitely far more frustrating than any other country I've ever visited though.
The hotel/hostel overlooked the Pyramids and I managed to get a great photo of their reflection in the rain on our last night and to look out over them was amazing.
Our accommodation for four cost £35.32 per night. Only you can decide if you want to stay in budget accommodation. You'll definitely meet far more locals and appreciate the culture far more than staying in a 5* star hotel with private gates.
<<Click here to see the hostel we stayed in>>
Expect Harassment Everywhere You Go
If you go to Egypt you must expect to be harassed – unless you stay in a super chic hotel of course. We were harassed the moment we left the hostel. Whether it was for tuk-tuks, taxis, horses & carriages, camels, restaurants, cafes or tours… It was RELENTLESS. You must constantly be on your guard; trust no one and ignore anyone who approaches you.
It is the most emotionally draining experience I've ever had travelling (out of 54 countries to date) & the mental exhaustion was overwhelming.
<<This 5* hotel is only £78 per night>>
---
Where Else Could You Stay In Giza? 
Use this interactive map to find accommodation near Giza
---
What To Expect From Egypt: You'll Hear Baksheesh All The Time
Baksheesh is Egyptian for tip and everybody expects a baksheesh for everything and nothing. Mostly nothing though.
The majority of Egyptian men we came across were aggressive and demanding and requested baksheesh for absolutely nothing and would become rude and intimidating when they didn't get what they wanted.
The pyramids are no different and if you buy anything or somebody helps you, you're expected to pay up!
Top Tip: Unless you're willing to pay, don't accept anything
Dangers Of Travelling Giza Pyramids: The Number Of People
I think the pyramids were the most touristy place we'd ever been to.  Maybe with the exception of changing the guards at Buckingham Palace.
The queues for getting into the site were enormous and queuing in the English sense doesn't really exist. It's more like a free for all where everybody pushes and barges. There are two entrances and the entrance opposite Pizza Hut is definitely less busy.
As we were in the queue somebody tried to get into my backpack. I could feel the tugging (as it was on my back) and kept turning around to glare at the man, eventually, after I realised he was trying to remove my camera bag which was attached to the inside of the backpack, I took it off and put it on my front.
The man was so defiant as well and kept eye-balling me. They are definitely not used to independent women who stand up for themselves.
Top Tip: Hide anything you wouldn't want to be stolen & have front-facing bags. Wear your backpack the wrong way round or use padlocks to secure the zips.
Buying Tickets For Giza What A Confusion
Buying tickets was made no less confusing as you purchase various tickets including a photography ticket however if you want to see the inside of some of the pyramids you're required to buy additional tickets.
This wasn't explained to us so once we'd queued to get inside the pyramid and were turned away, we then had to leave the pyramid site and re-join the ticket queue to purchase more tickets. I got the constant feeling that everything was a scam designed to be incomprehensible and extract the greatest amount of money from you possible.
Don't forget, if you want to take any photos you must get a photography ticket! You're also not given a map, so take a photo of the site layout after the ticket offices.
Top Tip: Prebook tickets with Viator or GetYourGuide (below) and avoid the queues and stress.
---
What Not To Do In Giza: Dirt, Rubbish & Animal Abuse
The one thing that really upset me was the rubbish & the way people treated their animals. I know it's a cultural problem but it doesn't sit well with me at all.
The rubbish is everywhere. It's a particularly windy site and the light plastic flies through the air and gets stuck to you. Once you're out of Giza, the rubbish is also piled up on the sides of the roads in mounds. It's shocking to see.
Top Tip: There is no way to get away from the sheer amount of plastic trash everywhere however we used it as a learning experience for our kids on why we should try to reduce the amount of plastic we use.
People Shoving Things In Your Pockets: Dangers Of Travelling Giza
We found that one of the biggest cons in Egypt was sellers putting gifts in your pockets. They obviously expect payment for them because if you walk off, they'll shout at you and come running after you.
Top Tip: If you can't watch your pockets, try to avoid wearing any or leaving your hands sticking out. Don't touch anything that anyone might offer you or they'll try and charge you for it.  
What To Know: Giza Is Huge
The site is huge and unless you hire a private, air-conditioned car to drive you around, your only options are to walk or use a came;. We chose to walk but due to this we soon became very hot, dirty and thirsty.
I can see why it's easy to be persuaded by the constant offer of a horse or camel but the way those animals were treated was horrific, in my opinion, and I didn't want any part of that.
When we went two of the pyramids were closed to the public however there were no signs at the entrances to tell us that. Trekking all the way over to the pyramids only to be told that we either didn't have the right tickets or that it was closed was so infuriating and time-consuming.
Top Tip: Buy the correct tickets at the entrance & ask what the tickets cover. Ask if any of the pyramids are closed that day. Wear loose clothes that cover the skin. Keep your head covered with a hat. Take plenty of water and seek out shade whenever you can. 
A Very Stressful Experience
After a few hours of trying to find our way around, trying to negotiate our way into certain pyramids, saying no to every tout and camel owner, picking trash and dust from my hair, trying to find someone who would sell us a fairly priced drink, constantly having to watch our backs, we left and headed for pizza hut!
I rarely ever go to Pizza Hut in the UK but this was the most welcome stop I think I've ever had! It was a fantastic way to bolster the spirits of the kids and replenish hydration.  Also, side note, the sunset from here is amazing.
Top Tip: Go to pizza hut!
Egypt Was A Disappointment But We Loved Sudan
Egypt was without a doubt the worst North African country we visited (out of Morocco, Tunisia, Egypt & Sudan), it was immensely stressful and very tiring but we absolutely loved Sudan and had an amazing time!
If you've never been to a North African country before, I would not recommend Sudan. It is definitely a challenging country to travel although for totally different reasons (no cash machines, no access to card machines, little ability to pre-book accommodation) but we weren't hassled and the pyramids in Sudan were phenomenal.
If you're used to travelling to Arabic-speaking countries that present more of a logistical difficulty, I'd recommend Sudan over anything else.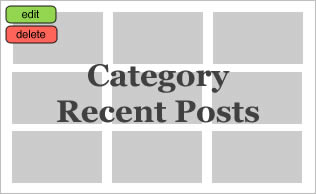 Add This To Pinterest