A short distance from our accommodation in Sarapiquí was the Tirimbina Reserve; a non-profit organisation conserving the rainforest, enabling scientific research and providing environmental education. The tropical rainforest land straddles the Sarapiquí River and has a vast amount of diverse wildlife & plant life. Tirimbina offers a number of fun learning & cultural activities for families. So if you're thinking of visiting the Tirimbina Lodge with children, here's what to expect.
What is The Tirimbina Rainforest Reserve?
Tirimbina, on the highway between Puerto Viejo de Sarapiquí and La Virgen, is a 345 hectare, private nature reserve that self-describes as an "educational, scientific and ecotourism destination".
The site prefers the name Tirimbina Biological Reserve rather than the Tirimbina Rainforest Centre (as it calls itself) and was established in 1995. It has roughly forty global owners and offers an insight into local Costa Rican life through experiences.
What Tours Can You Do Here?
The Tirimbina Reserve offers:
chocolate tour
bat tour
natural history tour
bird watching tour
night walk tour
a self guided tour
As well as visiting for the day and partaking in tours, you can also stay onsight at The Lodge within the confines of this amazing jungle and its critters.  The private wildlife refuge has 9 km of trails that pass through several ecosystems of the forest and river and according to their website, only a third of the rainforest on the land is used for ecotourism and environmental education, leaving the majority of it intact and undisturbed.
Tirimbina Biological Reserve
It's sweltering humid at the reserve but all the plants flourish in their tropical climate. Your first introduction to this amazing rainforest location is seeing the tags, labels and flags on the plants and around the trees as you hang around the reception area waiting for your local guide. You might learn the names of some of the thousands of plant species they have here but let's be real, you'd need to be a botanist to learn them all! There are literally thousands of flowering plants and trees everywhere and the smell is mesmerisingly peaceful.
Tirimbina Chocolate Tour
We arrived at Tirimbina to do the chocolate tour. One of our kid's questions was where does chocolate actually come from and how is it made and on the tour we were shown the entire process from seed to bowl. On this tour you not only learn about the growing process but the history of chocolate, how it's changed over the years and how you can make it at home.
Cacao seeds come from the cacao fruit which can be seen around the biological reserve, hanging low in the trees, in a variety of colours. Once upon a time, chocolate was only cultivated in the forests (not plantations) and the famous drink that was created by the Mezoics was for royals and very special people only.
The cacao pod hangs heavily from the trees and inside that you will find the cocoa beans. They're a strange, white globulous bean covered in a sticky jelly that strangely reminded us of lychee. The process of making chocolate requires this goo to be removed so the seed can be fermented in the sun. Once fully dried, it is roasted and then ground to start the chocolate process. Of course at this stage it is still incredibly bitter.
What we liked about this tour was how hands on it was and how much we got to experiment with flavours and tastes. This was a fantastic tour for the kids who learned a tremendous amount, even if they weren't conscious of it.
Tirimbina Self-Guided Tour
The Tirimbina suspension bridge that crosses the Sarapiqui river is 264m long and it leads to the Costa Rican rainforest and a number of marked trails. Don't worry you're given a map, they're all signposted and colour coded and it's impossible to get lost because they're all circular routes.
Without a guide it is a bit more difficult, unless you're a botanist or naturist of some sort, because you have no real idea what you're looking for. We saw a number of lizards, some butterflies and insects like giant ants but mostly we saw interesting plants and listened to the thunder that was rapidly approaching.  Spoiler alert, it rains nearly every afternoon.
Tirimbina has more than 9km of trails throughout the Reserve and four different trails to follow. The Canopy and Ceiba trails are the easiest at 910m and 700m.  Each track respectively leads back to another.
What Should You Take With You?
The jungle is always hot & slimy but depending on the time of year and day/night, you might want to consider taking with you:
What Else Could You Do In Costa Rica?
We spent four weeks in Costa Rica between Sarapiqui in the north and Quepos in the south west.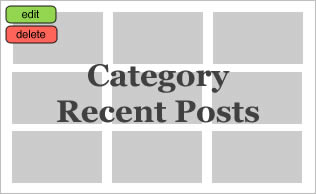 Add This Post To Pinterest
Use this image to add this post to Pinterest.