So you're looking for an active holiday? You like cycling, canoeing, hiking, climbing and generally being outdoors? Do you have active children over the age of 8 who have boundless energy supplies? The Rhône-Alpes are perfect! With snow on the ground until mid-April there are a ton of ski resorts but what about in summer and autumn? Here's 77 active things you can do in the Haute-Savoie with kids that don't involve skiing.
Where Are The Rhone-Alps Exactly?
With many remarkable sites, the Rhone-Alpes boast an exceptional natural heritage. They offer the highest peak in Europe; the majestic Mont Blanc mountain range is a paradise for all fans of climbing, skiing, hiking and breathtaking landscapes. Vast ski areas, famous winter sports resorts, nature reserves, renowned spa resorts, lakes offering water sports, the fantastic town of Annecy which is nicknamed the 'Venice of the Alps' and loads of other quaint towns make the Haute-Savoie a special destination for all lovers of everything outdoors.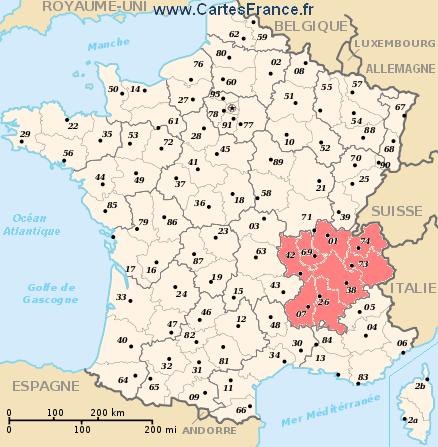 ---
Do You Need To Fly To France? Click here to search for flights
---
What About Haute-Savoie?
The Department of Haute-Savoie, 74, hugs both the Swiss & Italian borders and I think it's the finest department in France.
The majority of the below activities are in the Haute-Savoie department, although a fair few are in Savoie, 73.
---
Where Could You Stay In The Haute-Savoie?
Use this interactive map to search for accommodation across multiple platforms
---
77 Active Things To Do In Haute-Savoie With Kids
The village of Abondance (links to 33 hikes around Abondance) is quaint but busy and you can get guided hikes from many of the shops, rent bikes or show shoes (if necessary). The routes are well sign-posted and laid out and you can buy maps in the town.
Bassachaux Pass – This four ridges walk takes approximately ninety minutes and gives great views over Montion Lake.
Les Gorges du Diables – Partially underground, the gorges are carved from limestone and a reminder of the region's last glacial period.  Whilst visiting the Devil's Bridge Gorge you can also hike the discovery trail of la Vernaz, la Forclaz and col du Trechauffe.
Marais de Chilly – The Chilly Marshes are home to many plant and animal species native to the area. Walk around the board walk and afterwards take a tour of the Savoie de Crepy Vineyard.
Lac de Montriond – A walk around the lake will give you the Ardet Waterfall and you can swim and canoe here too.
Cornettes de Bise is a whopper! Hiking to Darbon Lake by the three passes is a four-hour hike, however there are at least six different hikes here and three lakes.
The wetlands of Maravant Marsh house a specific eco-cystem and a walk including the castle that will take three hours and forty minutes.
Trechauffe Viewpoint – The hike up to the Pointe de Trechauffé will take three hours and give you splendid views over Switzerland and France.
Horseback ride the forest paths, clearings and meadows of La Clusaz. Local horse stables can organise trips.
La Clusaz is a popular location to stay with two downhill toboggan tracks, water slides, mountain walks, overnight refuges nearby, paragliding, a via ferrata, mountain biking, ice skating and lots of family activities and events.
Potholing in Flaine. Explore the underground world and traverse rugged galleries and rivers, climb, descend and retreat wells, cross narrow passages, handle ropes and carabiners.
Les Roselieres, Annecy – A nice walk with a beautiful view of the lake and the massif des Bornes.
Lac de Vallon – Canoeing, swimming & a hike to cascade de Diomaz will take nearly two hours.
Hiking around Mont Bernard will take five hours. There's also cycling near by too.
Foret Ivre – The Drunken Forest 'Randocroquis' path gives you four hours of walking.
Bernex Mountain Bike Park – even if you didn't bring your bikes you can rent one here and try out the routes they have from beginner to expert.
Dent D'oche Mountain has fourteen separate trails for hikers. If you're not confident hiking alone, mountain guides can be booked through the tourist office in Bernex.
Visit a beach; Plage d'Albigy on Lac D'Annecy.
Jardin des cinq sens, Yvoire – With thirteen thousand varieties of plants, Jardin des Cinq Sens offers plenty for you to touch, and sometimes taste, as you walk through its lush environs. Keep your eyes peeled for the Dali-esque sculptures built into the garden's design and if you like Jazz, there's a festival here each year at the beginning of July.
Lac D'Ecoles, Les Gets – A family lake with an aqua park, swimming and more.
Col De Forclaz – One for older kids who want an aerial view above Annecy, from here you can even try paragliding.
Martin's Boulder – A strangely large boulder sat in the middle of a flat field.
Pre Richard Panorama – A short walk up to Mont Barron to view the panorama.
Les Gorges de la Diosaz, Les Houches – Easy but gorgeous walk through the gorge along a shaded footpath.  In July and August, the water flowing through the gorges is an impressive site to see.  June and September see smaller quantities of water as the EDF (Electricité de France) turbines the water and releases it further down the gorges.
Jardin botanique Alpin de la Jaysinia, Samoens is situated on a slope of 800 metres above sea level giving it the perfect exposure  to produce nearly five thousands different alpine flowers. On the garden grounds, you'll find the ruins of a 12th century castle, a chapel, fountains and cascades. Bonus is it's free to enter.
Dranse River – Raft down the rapids of the Dranse River.
Tour du Mont Blanc – You'll need a while to prepare for this epic hike of between four to twelve days which spans 170km around Mont Blanc. Of course, you don't need to do it all.
Labyrithe Aventure, Evionnaz – 30,000 m2 makes this the world's biggest labyrinth. It also has toboggans and a splash party.
Le Signal des Voirons is located at 1480 m above sea level. After a twenty-five minute walk, Chablais, Lake Geneva and the Jura massif can be discovered. Thirty minutes more and you can reach the tip of Brantaz which offers a view of the Mont Blanc massif itself.
A trek at Le Cirque du Fer a Cheval, a natural, horseshoe-shaped amphitheatre with walls 700 metres in height. Peaks reaching almost 3,000 metres crown the site. You can hike along the posted trails, past otherworldly rock formations and waterfalls.   The Cascade du Rouget is the largest of the waterfalls although there are other very scenic waterfalls such as the Cascade de la Pleureuse and the Cascade de la Sauffaz.
Le Pas du Roc is a really unusual walk that allows hikers to use a footpath on the cliff side, traced in 1830, which allowed the wood to be transported to the ovens located in the hamlet of La Verrerie. This steep hike culminates with a waterfall.
Le Semnoz was the site of a summit climb in the 2013 Tour de France. At 1, 699 metres above sea level, it was a feat for any professional cyclist. Fortunately, you can master the mountain with a car and visit the summit's highest point for spectacular views of the surrounding peaks on the horizon and the villages dotting the land below your feet.
The Aquaparc in Le Bouvert has wave pools, rapids and even a pirate ship you'll never miss the coast!

Go Canyoning around Lac d'Annecy

  There are loads of agencies that will welcome you year round.
Don't overlook the walk along the Gorges des Tines, which is exceptionally pretty and was very quiet when we visited.
You could cycle around Lac D'Annecy. With 42km of bike path along the shoreline you could spend an entire day just encircling the lake.
Mer de Glace Glacier (Ice cave),

Montenvers

– The glacier can be entered either by a walk of around twenty minutes on a footpath or by gondola lift. There are roughly four hundred and eighty steps from the arrival of the gondola lift to the entrance to the cave.
Learn how to rock climb the mountains of Chamonix with Chamonix-Guides.
Despite its name, Roc d'Enfer is a site of natural beauty and hosts a wide range of outdoor activities, although mostly walking and hiking.
Les Jardins de L'Europe in Annecy is a tree-filled lakeside park with boat moorings & mountain views. Take a picnic.
The Gorges du Fier, Annecy are also great fun to visit, with a path fixed to the cliff enabling you to penetrate deep into an otherwise inaccessible gorge.

Mountain biking at Col des Glières.

 Departe from Thorens-Glières with a height gain of 780 m and a distance of 14 km.
If you're looking for a four-day hike (yes you read that correctly), head to Saint-Gervais-Les-Bains. The Voie Royal departs from here and is the most direct access to the summit. Ask for details and prices in the Saint-Gervais-Les-Bains tourist office.
A popular walk is the Calvary Trail, Megeve. This is a walk up the lower slopes of Mont d'Arbois which passes fifteen chapels and oratories. These chapels mark the Stations of the Cross and represent the route that Jesus (supposedly) took on his way to be crucified.
Fancy a scenic ride in a cable car ride to the Aiguille de Midi?  If the sky is clear there are exceptional views in all directions from the peak at 3842 metres.
The Barberine valley and waterfall trail is nestled below the Emosson dam. This great waterfall has to be seen when the
river is in spate, there is also a museum open in July and August.
The Pic de la Corne (2084 m) near Chablais offers a 6km hike up to the mountain pasture of Serranants (chalets -1403m).
Lac de Beunaz, Praubert features a big rope course through the woods called Indiana Ventures. There's also walks through the wood and around the lake as well as a beach and peddle boats.
Try stand up paddle boarding on either Lac D'Annecy or Lac Leman.
Lac vert, Passy is a beautiful wooded, easy walk near surrounded by spruce trees.
Acrobatic Flight Center System, Les Gets is an enormous and adventurous trampoline park with big trampolines and a bungee, amongst other things.
Via Ferrata, Flaine. Vertical hiking is a new form of rope climbing. You walk high up on the rock face using specially equipped planks and routes whilst roped in.
You could cross international borders on the Circuit du vallon de Novel. It's roughly a three-hour hike from Novel's church.
Visit the big forest with wide paths at Le Bois de Ville, Armoy. Routes all interlink and the largest circuit is 5km. They allow walkers, cyclists and horse riders.
The Mont de Grange is a fairly big looking beast at 2432m and we followed this hike of 10 miles.
High up on the prairies of Mont Chauffé (2000 m) you have a great chance of seeing chamois, ibex, marmots , black grouse and rock partridges.
A hike at Roc de Tavaneuse (2156 m) is for the experienced only due to the elevation where you'll see high peaks, a lake, waterfalls, exposed paths, alpine pastures and lots of flowers.
Drive up to Saleve where there's a car park near the summit. The ten minute walk takes you up to the top of the mountain giving you breath-taking view points overlooking Geneva, Lake Leman and the Rhône valley.
Base de loisirs, Orange Montisel – Water chute park for kids with crazy golf, inflatable castles, picnic areas and more.
Get your splash on at the Cascade du Dard. A short walk through the Brulé woods leads you to the waterfall of Dard.
A small elevation of just 400m Tete Rond provides a beautiful walk with 360* views of Mont Blanc, the Annecy lake and Lake Geneva.
Rent a boat from Plage St Jurioz in Annecy.
Go ziplining over the Waterfall of Seythenex and visit the narrow and low cave on the same site.
To be done on a good weather day, the Fort De La batterie is a bit of a climb but well worth the view once you arrive!
Visit the trampoline park of Filenvol in Monnetier-Mornex.
Lac Blanc: Either hike or take the Flegere cable car from Chamonix. Hiking down is easier than hiking up but if you're up for the challenge this spectacular lake is definitely worth it.
Raid des Hermones is pretty big but if you fancy a 16km hike with 800m ascent and descent, this is for you.  From the town of Lyaud across to Col du Deu and down the Reyvroz balcony, this is a strenuous hike with great views.
Funky Factory Laser Games in Thonon les Bains.
Walk around the picturesque town of Evian Les Bains or even try a Spa.
Catch a paddle steamer on Lac Leman. The "Montreux" (built-in 1904) is the oldest boat in regular operation while the elegant La Suisse (built in 1910) is the grande dame of the CGN fleet.
Domaine de Montrottier is a fairytale castle. Its rooms are home to a treasure trove of curiosities, a unique collection of weapons, Asian finery and ceramics. The gardens offer a delightful, theme-led and interactive walk which introduce the estate's former residents: spies, ambassadors and noble ladies.
Aquariaz, Morzine features a tropical-themed water park at a ski resort with a lazy river, half-pipe & multiple pools.
Mountain bike the Col du Grand Cucheron. Departe from Chamoux-sur-Gelon with a height gain of 725 m and a distance of 10km.
Le Parc des Jardins de Haute-Savoie in  La Balme-de-Sillingy has forty miniature gardens next to a lake. Pretty and sedate.
Cross the hanging bridge of La Passerelle Himalayenne, a circular walk around Le lac de St-Guérin.
Lake Geneva has many beaches, the Plage de Vindry being one. Take a dip or hire a canoe.
Take in the lovely river & a series of small waterfalls along the Nant Rouge from the observation bridge of Pont du Reves.
---
Do You Need To Rent A Car Too? Click here to search for a hire car
---
Our Top Tips On Visiting The Rhone-Alps
Learn some French before you go. Just some basic words and sentences but it'll go a long way to endearing you to the locals.
Check the weather before you leave; although the valleys might be green and singing in the new sunshine, the mountains are often freezing and will have snow on them until June or July.
Pack something for every weather. Layers would be a good idea and don't forget a waterproof top if you're going before summer.
You'll need shoes with good tread. I love my approach shoes but trainers are fine.
If you're hiking consider taking hiking poles. We love ours.
Consider taking snow shoes if you're going between March and May.
---
Use This Widget To Book A Tour Around Annecy
---
Add This To Pinterest
Use this image to post this post about Haute-Savoie with kids to Pinterest.
---
Other Things To Do With Kids Around The World